It's been busy around here (despite my languishing blog.) Baby Lars was a Viking for Halloween, and while his costume WAS store-bought, his grandma (my super crafty mom) and I built a pretty sweet viking ship from two cardboard boxes and a bunch of wooden spoons I had lying around. It ended up being a vessel so rad, it required a photo-shoot on the beach: 


Also, we have amassed so many (more) wonderful children's books since Lars made us a family of three. I had a pretty impressive collection pre-Lars, but now it has exploded! I decided that to keep his books labeled (separate from mine, maybe?), I'd carve up a quick stamp that he could use until he wants to write his own name in his (and probably my) books! 
Finally, there was the 6-month onesie. I had a BIT of a turbulent start when I used my Clorox BleachPen. However, after a quick Google search, I found multiple sources who encouraged the use of liquid bleach and a trusty paintbrush. The second attempt was far more successful. Or anyway, it's legible… I totally over-doodled since it was SO EASY to paint with the bleach.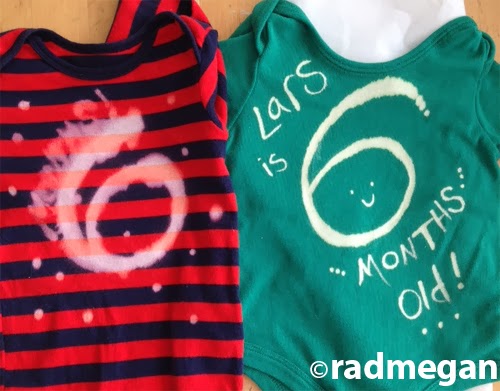 Here are a few snaps of my most favorite little love bug on the planet.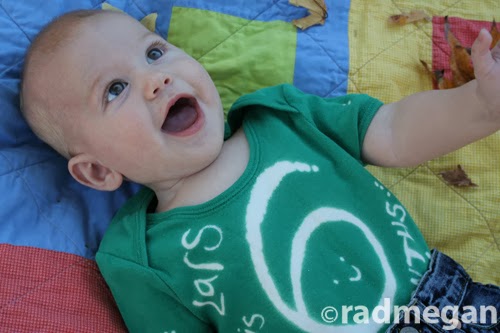 Happy half-birthday, beautiful son o' mine!