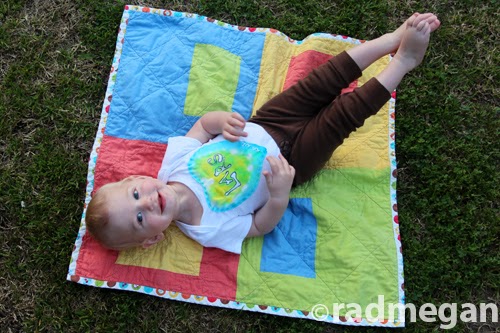 Meet the boy who has been on this earth as long as he was growing inside me! Weird.
Lars is nine months old (and 10 days, it's been a busy month) and he's more active than ever. His first little tooth poked through this month! He backward crawls, which is awesome until he gets stuck under a rocking chair and then gets upset OR when he wakes up from a nap and starts backward crawling off the bed. (I have an impressive shoulder bruise from dashing into the room in time to prevent him from tumbling, but ended up body-checking the door on the way) He's also a big fan of walks around the neighborhood. We walk to the park daily to sit in the swings or at the bottom of the slide like the big kids do. Oh and the waving! He waves at birds in the sky, trees in the yard, and to grandma over FaceTime.
He's awesome. His nine-month onesie, sadly, is not.
I had an idea for a "9" embedded in a tie dyed heart (since this should have been done two days before Valentine's Day), but the execution was another story. The tie dye steps were pretty straight-forward…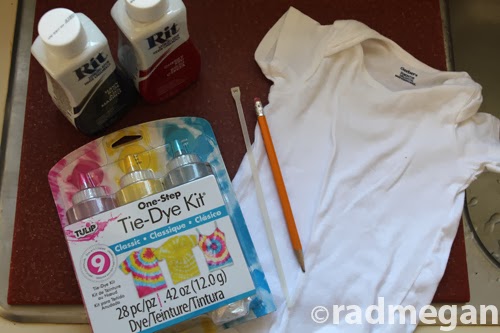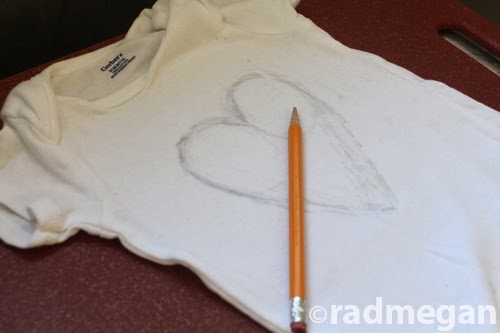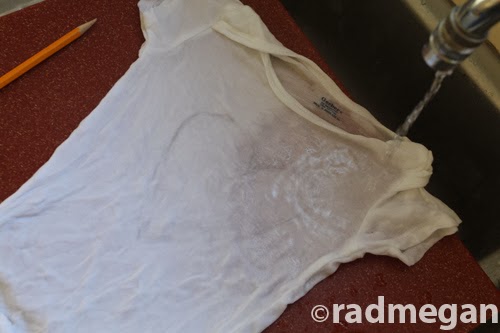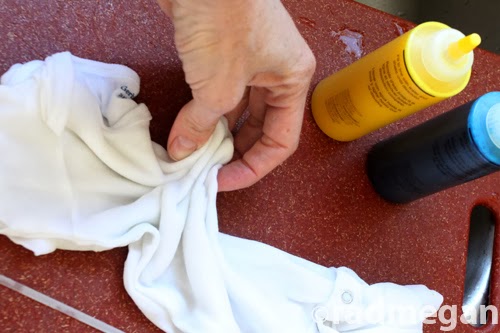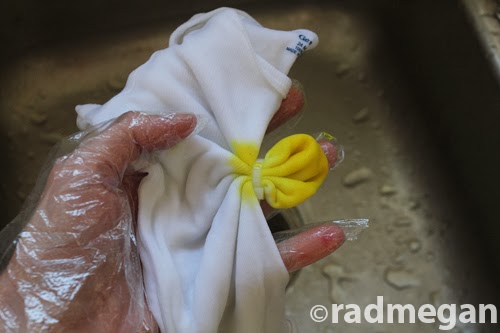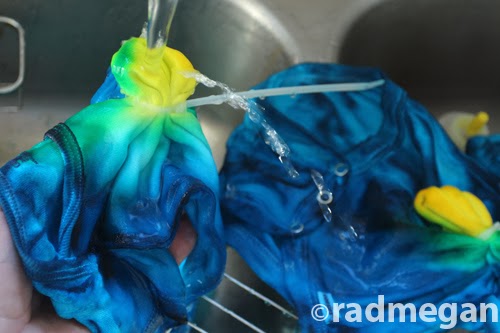 And for a first attempt at tie dye, my heart wasn't bad.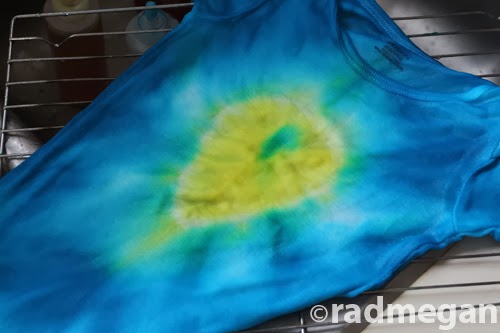 But then, I remembered that I don't really love tie dye. I ended up bleach-writing his name in one of the onesies I made, and attempting to insert the "9" into the other one, which looked TERRIBLE and I threw it away.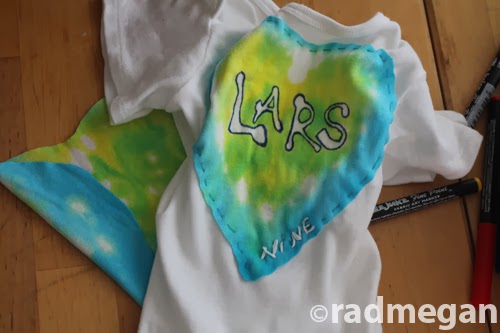 I cut the bleach-written heart out of the tie dye onesie, because like I said, I'm not a BIG fan of the look, traced the name in fabric pen, and stitched it onto a plain white onesie. I added the "nine" with white embroidery floss, because I was already a week behind on delivery, and wanted to make this work. Hopefully when he's old enough to talk, he'll give me positive feedback.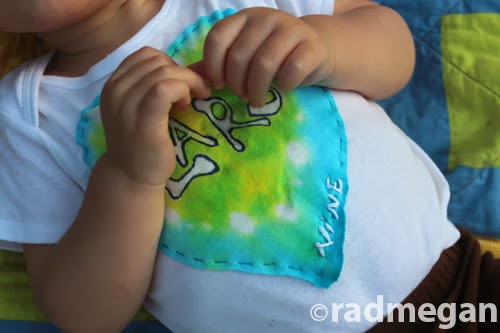 For now, I'll take his sweet smile and playful attitude as the positive feedback.
Mama loves you, baby boy.