We decorated our Christmas tree last night and after the lights went up, the

knitting fork

garlands were next.
 I made these with my nieces a few years ago using both methods I

demonstrate here

, but look forward to making more with Lars in the coming years!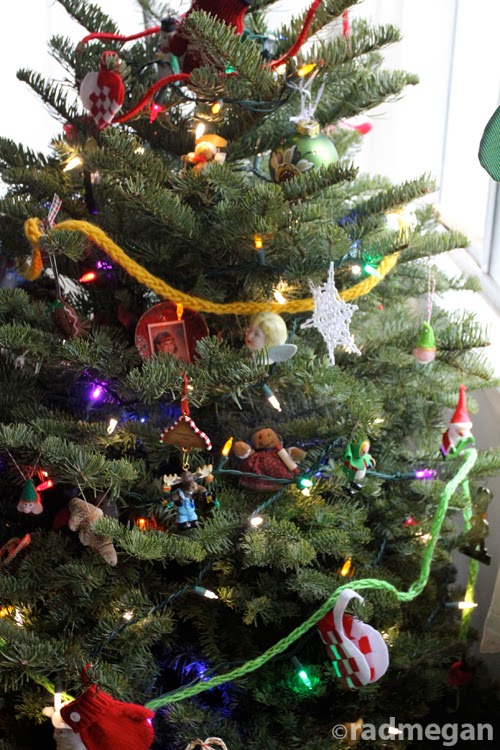 Hope you are having a very happy holiday season!