Friends, neighbors, vikings alike… you may recall this 

radmegan blog post on using lucets

to make scarflets (half scarf/half necklace.) Quite a few of you asked where you could buy these lucets, and so I decided to shape and sand a batch. Just for you! 
I worked on these all weekend, and will officially put them up in my etsy store tonight, along with several scarflets I've made in an array of colors and yarns.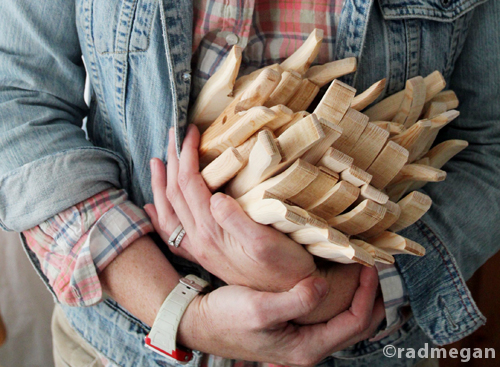 If you would like to pre-order any of these now, please feel free to drop me an email. (megan at radmegan dot com)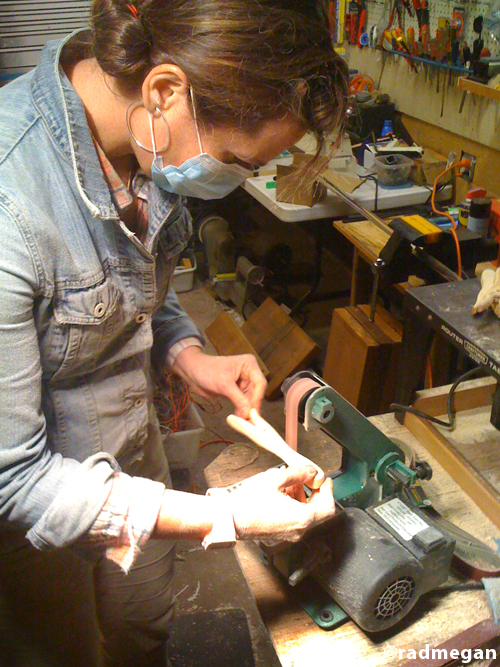 Otherwise, check the

radmegn etsy store

tomorrow!
In addition to just the forks, which are $13 each and come with a hand-drawn instruction booklet, I will be selling some lucet-knitting kits that include some of my favorite yarns. These make great holiday gifts for all ages!
Hope you enjoy these as much as I do! 
They smell amazing, are as smooth as can be, and were shaped to fit comfortably in your hand! And as I said, each one was made BY HAND, by yours truly. 
I'm going to be giving a lot of hand-made gifts this year for Christmas, and if you are looking for a unique gift made with love, this is it! (Or these!) Happy crafting ya'll!