Love BUST Magazine and cookies? Good! Because this month's issue of BUST features a Radmegan recipe for eggnog fortune cookies! YUM. 

These cookies are no joke. They are DELISH, fun to make and perfect to bring to parties (write your own strategic fortunes to make the night extra awesome!)

Want the recipe? Check out the Dec/Jan 2014 issue!!!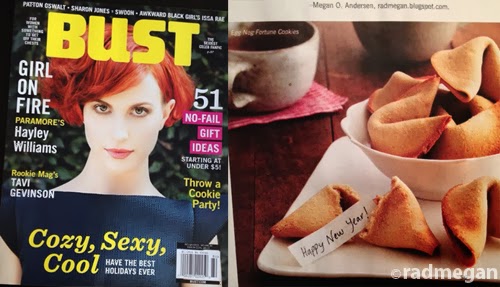 I mean! Don't they look GOOD? They ARE.