If you happen to follow me on

Pinterest

or

Instagram

, you may have noticed an up-tick in my viking craft obsession lately. I am of Scandinavian heritage and quite proud of it. I'm a tall, strong woman, and I've always felt like I would have fared just fine in the viking days. I tie a mean

knot

, I can chop wood with the best of them, and if you are hungry, you can bet I've

prepared

something hearty and satisfying. I don't think it came as a surprise to any of my friends and family when I married my husband (whose secret nickname was "the hot viking" before we started dating.)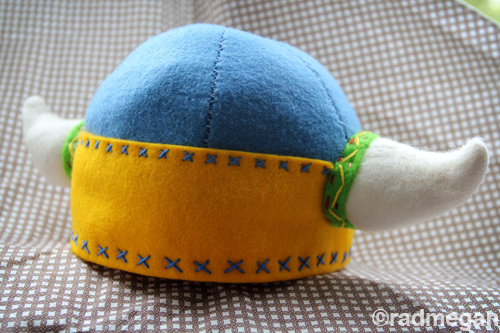 My husband and I will celebrate our 4th year of marriage in July, and it's still almost impossible for me to believe, that this year, we'll be celebrating it with our first child. 
Yep! The big news around these parts is that I'm pregnant… with a baby viking, I mean, baby BOY.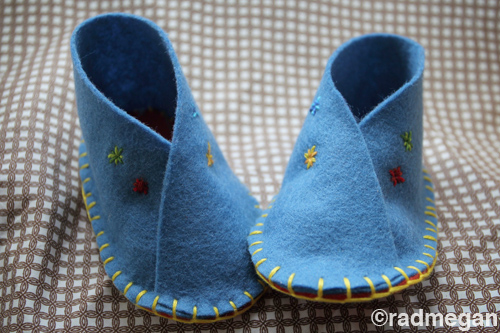 To celebrate his approaching arrival (Due date: May 15th!) I whipped up these little felt booties from

The Purl Bee

, and created my own pattern for a felt baby viking hat. (Hopefully coming soon to my

etsy

shop!)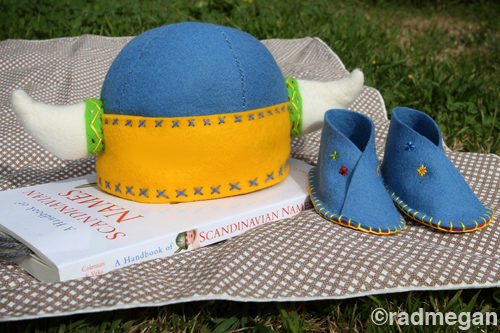 We could not be more excited about our new addition, and while I know things are about to get bananas-level crazy, I will rely heavily on the blog to be my creative outlet for midnight crafting and a way to stay connected with all of my friends, here on the interwebs. And while I'm not going to be posting all-baby-crafts, all-the-time, I'm sure a few will sneak in here and there. Hope you don't mind!

Please wish me luck in this journey, and thank you as always
for reading!