It's officially hot in Los Angeles. While I love the idea of long, lazy days of summer, I miss my late afternoon cup of hot tea that allows me to take a minute away from the computer to rest my eyes. Lazy days of summer? I think those only exist for nine year olds. Tea time in the afternoon? That's as much of a summer break as some of us can hope for.
I'm not complaining. In fact, I'm offering a seasonal alternative. Heaven knows we could all use a break around 4pm, but rather than pouring a steaming cup, during steamy days, I've been pulling out frozen pops. Frozen, tea pops. 
I started my experiment in the morning, by brewing two of my favorite hot teas: Sweet and Spicy Tea (from

Good Earth

), and an

Instant Cardamom Chai

I picked up at a local Indian Foods market. For anyone keeping track, my other favorite teas are Earl Grey (the good stuff smells like

Fruit Loops

!) and black tea with milk, no sugar. YUM.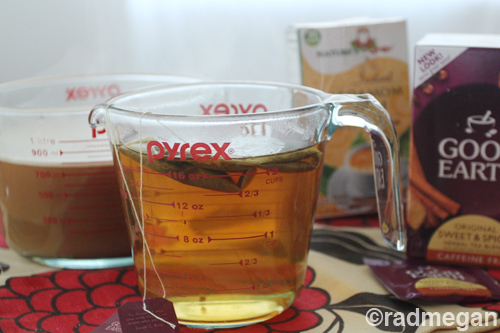 I thought a stronger brew would translate better to a popsicle, so I double bagged the Sweet and Spicy tea. 
I also added a little 2% milk to the instant Chai. I wanted to see if there was a difference between the straight tea and milky tea.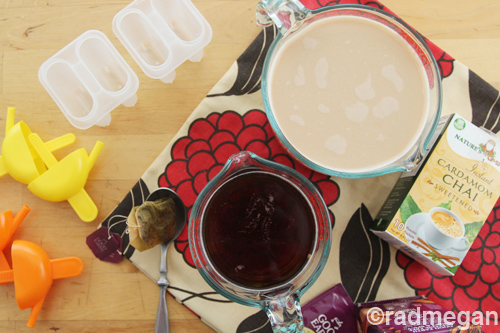 I brewed the cardamon chai, and the Sweet and Spicy tea in glass Pyrex measuring cups so that I could pour them into my popsicle molds. 
I placed both sets of popsicles in the freezer for a few hours, and by my 4pm tea time, my pops were ready!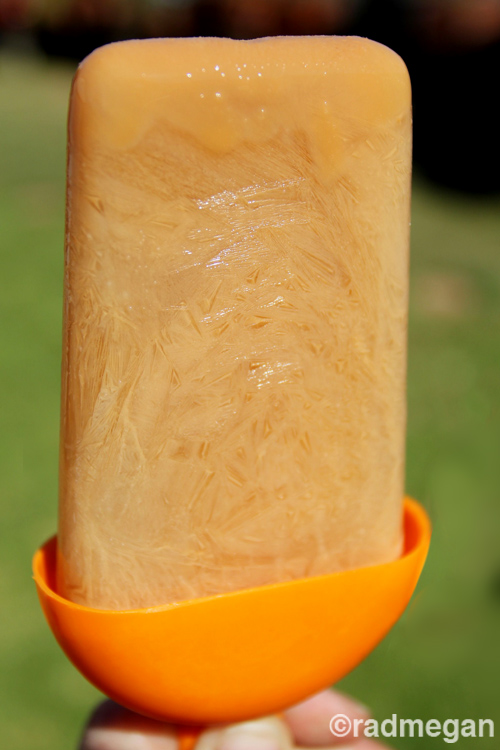 The pop pictured here is my favorite of the two teas I experimented with; the instant chai with a bit of milk added for creaminess.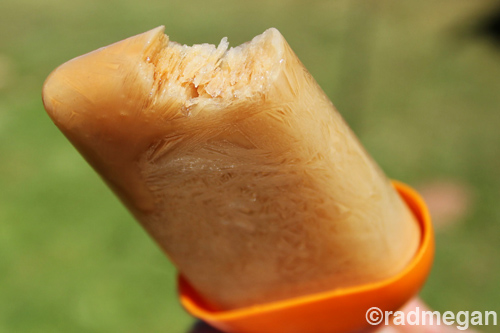 The milk froze in little crystals of yumminess, and the chai (which is admittedly, pretty sweet as a hot tea) was the perfect sweetness for a frozen treat!            
I think the addition of milk really made these pops. Without any milk, the Sweet and Spicy tea froze solid and trying to bite into it was like biting into cold, cinnamon-y steel. Not awesome. They also didn't look as cool as I thought they might. I was expecting the straight tea pops to look a little like the

amber in Jurassic Park

, but instead they looked like brown ice. Not really camera-ready. Hence the lack of photos.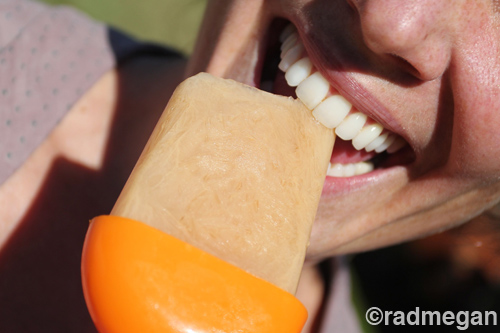 While the powdered chai WAS pretty sweet, this is my new low-cal treat for summer. Teas next on my list for freezing are milky versions of strong-brewed Rooibos teas and Earl Grey. If you try this out, I'd love to hear what your favorite teas were and whether you added anything to them!