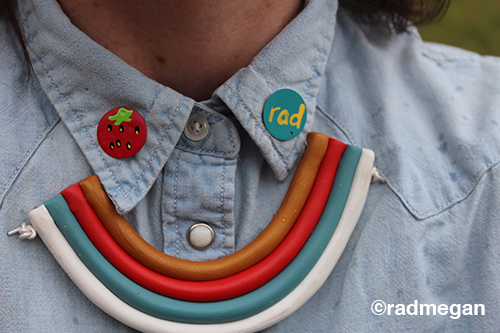 So I'm off to Craftcation16 early in the morning, and with me, I've packed a batch of these DIY enamel (painted) pins. Enamel pins were ally the rage when I was (cough) youngER, and like all things, they have made a fashionable comeback. This hand-painted version doesn't look exactly like the hard enamel pins, but it's close enough for me, and makes a quick gift for people you like seeing at conferences every year.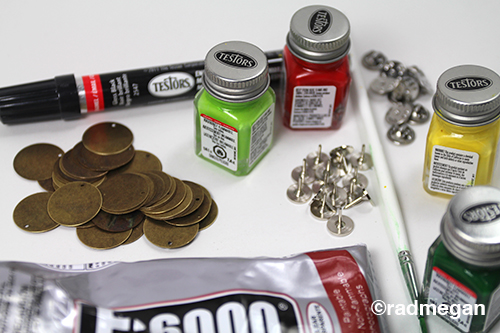 To make your own, you'll need:
A variety of enamel paints. Hey Testors, hey!
Paint brushes
Tie tacks with backs
Alloy stampting blanks
E6000 glue
Cardboard box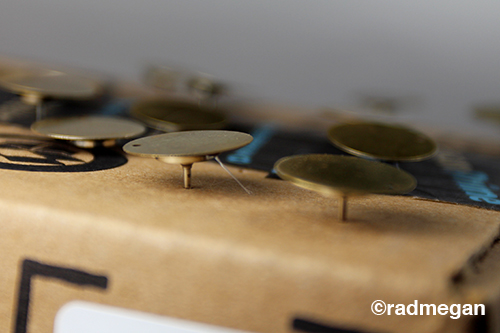 Jam you tie tacks into your cardboard box and use your glue to adhere one stamping disc to each. Allow to dry.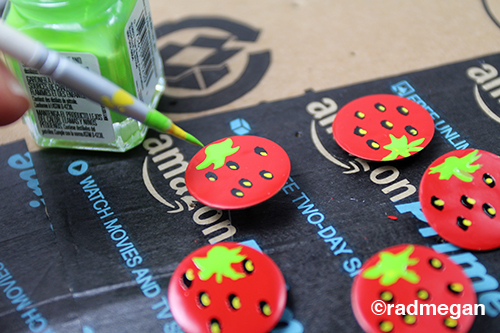 Paint a background color of your choice, allow to dry, and then get as elaborate or as simple as you like.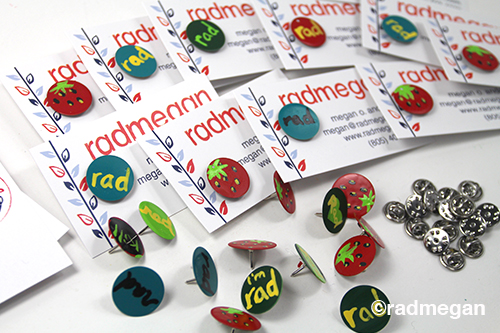 Poke your pins into business cards, smile, and give them to people you admire.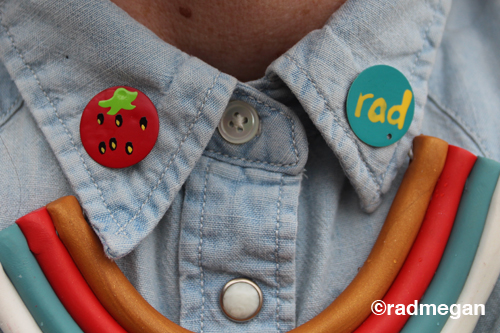 Be sure to save a couple for yourself to wear as a reminder that you're still super cool. Even if you still have enamel pins from the early 1980's.
P.S. Like my necklace? THAT DIY is in the April/May issue of BUST Magazine. More on that soon. xo