I had the great pleasure of being a speaker at the
Craftcation Conference
in Ventura, CA this past Thursday-Sunday. First of all, I need to say that there are no two ladies who work harder than
Delilah Snell
and
Nicole
Stevenson

, the conference organizers.

(pictured below)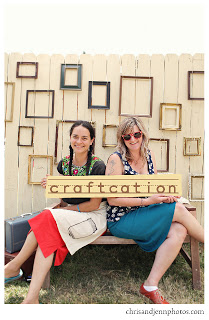 I thought I was busy balancing freelance jobs, teaching gigs, secret trips to do secret crafty things, etsy sales and of course this blog…. But man oh man, putting together a DIY & Indie Business Conference that brings SO many inspiring people together – wow. Big thanks ladies. I was in amazing company and feel very lucky and thankful that you asked me to be a part of the speaker line-up. 
The conference was held in Ventura, CA; a place I called home for almost five years before moving to Los Angeles. It was both comforting and strange to be back in Ventura. I was wrapped in a blanket of memories when I drove through my old neighborhood to see the tiny 1-room studio I loved so much. It was like living in a treehouse there- giant pepper trees and palms outside every glass wall (the place had an extraordinary amount of windows!) and stuffed to capacity inside with my orchids and carnivorous plants. That was where I decided to participate in my first craft show back in 2005, and where my now husband came to pick me up for our first date…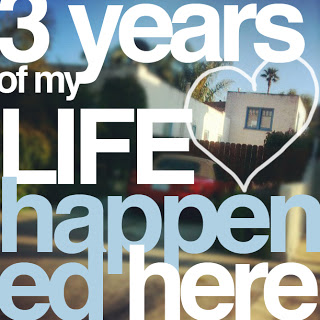 But that was only a fraction of my time in Ventura….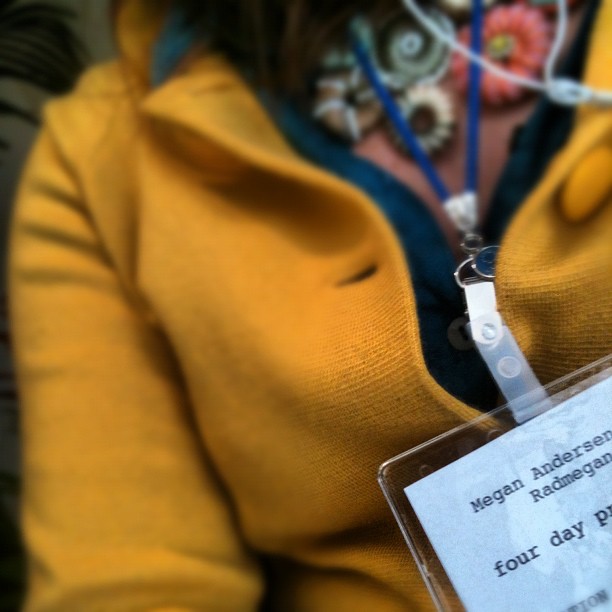 As soon as I had that badge around my neck, I was SO READY to meet the other speakers and attendees!
I gave four sessions at Craftcation and honestly, I was SO NERVOUS/EXCITED about the first two (Making the Most of Craftcation through Social Media & 10 Blog Photography Mistakes and How to Fix Them), that I didn't take many photos of the rooms or amazing people I was meeting. This was a huge mistake on my part, BECAUSE there were so many incredible people there, and I wanted to remember every. single. one of them!
A few new friends encouraged me to put the slides for those sessions onine. I am going to do that this week– along with a step-by-step tutorial to make the same DIY Lightbox I taught in my two Saturday sessions! I DID take photos during those sessions and it was really exciting to see so many people get pumped about this super cheap & easy way to improve their product photography!
These workshops were held in City Hall which is just stunning- and the light in the atrium was so so lovely.
Thanks to all the wonderful people I met…  

Lauren Venell

,

 
Tiffany Moore

,

Ana from We Love Citrus

, Ellen of 

Hellimae's Caramels

,

Clean Get Away Soap

, 

I Make Cute Stuff

,

Opal Moon Henna

,

Crafted at the Port of LA

,

Alice Voss,

 

Sé Reed

, Steph from

Hearts and Laserbeams

 and so many more!