So, a couple of months ago I made a worm bin. I wanted a source of organic fertilizer, and to reincarnate my veggie kitchen scraps. Tossing them in the trash seemed like such a waste. Making the worm bin was pretty darn easy. Keeping it thriving, was even easier than I expected. I currently feed my worms about once a week, and check the top layer of cardboard for moisture at each feeding- adding more water if the cardboard is a bit dry. The worm bin has become my inconspicuous little fertilizer factory.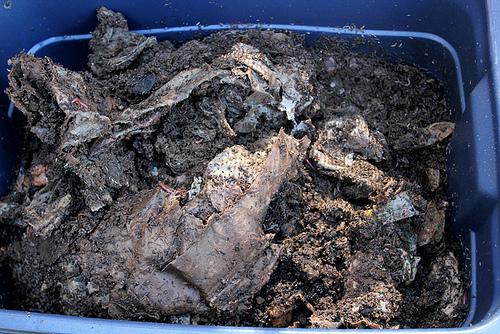 During the past couple of weeks, I started noticing that all of the newspaper fluff that had once been clean worm bedding had transformed into dark brown worm poop- the fertilizer I had been wanting! It was time to give the worms a new newspaper home, and harvest my "crop."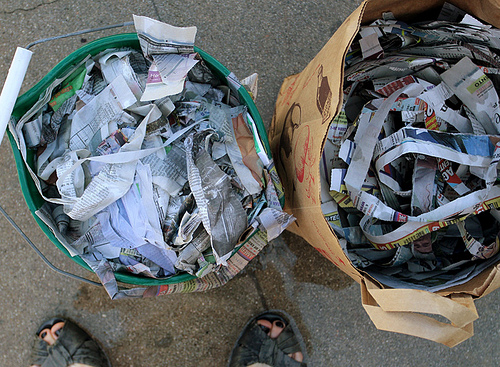 I started making a second "story" for the worm bin by taking the second plastic bin I had drilled back in February, and filling it with wet newspapers strips and a handful of potting soil. I placed it directly on top of the first, poopy bin.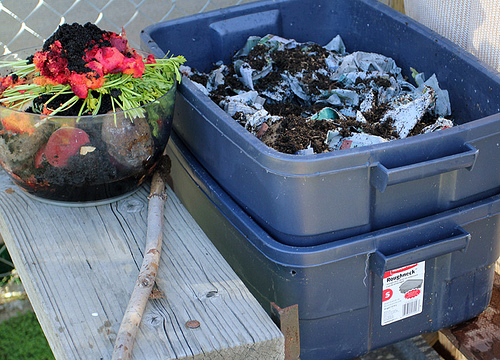 I dumped in the stale bread, old fruit & veggie bits and coffee grounds I'd been saving. The idea is that the worms will migrate from the bottom bin, up through the little holes we drilled (

see original post for step-by-step instructions

) in the bottom of the bins, and enter the top container, where they will eat up the food scraps, and wet newspaper, starting the fertilizer-making cycle all over again!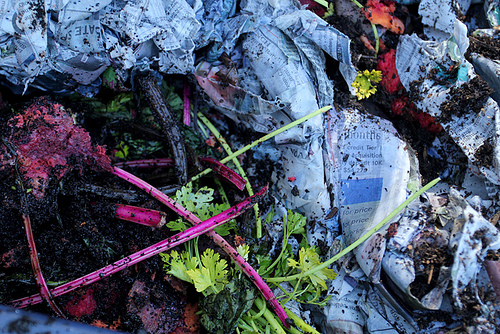 I added two layers of wet paper bags over the top of the newspaper and kitchen scrap bedding, and put the plastic lid directly on top of the container. (There is no lid on the lower container- it's set directly atop the worm castings)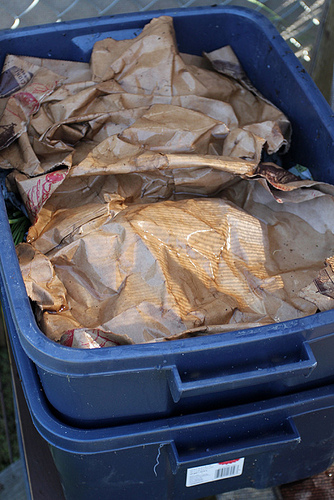 In a week or two, all of my worms should have migrated to the top bin where the new food and paper waits for them. At that time, I'll be able to scoop out the worm castings from the bottom bin and feed my garden with my home-grown fertilizer! 
If your mum is like mine, and loves digging in the dirt and tending to her garden, this would certainly be a memorable Mother's Day gift…