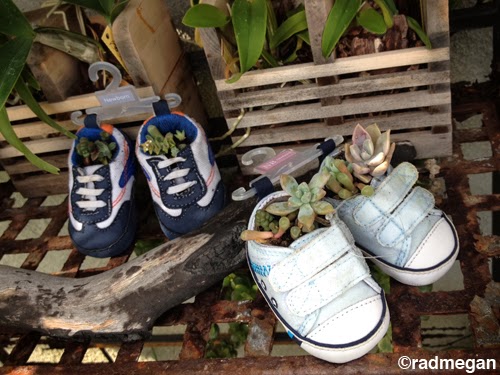 Newborn shoes are cute, sure, but pretty useless, right? My mega-baby was born with toddler-sized tootsies, and even if the NB-sized kicks HAD fit, I'm not sure I see the point in cramming a soft little baby foot into a ridged shoe. 
I couldn't bring myself to get rid of the shoes though (and most of my pregnant friends are having girls right now so re-gifting is out.) So I stuffed a fistful of potting soil into the shoes, and planted some wee succulents (including

Baby's Toes

, because how can you plant succulents in itty bitty shoes and NOT include something called BABY'S TOES?) 
Maybe newborn shoes are useful after-all?