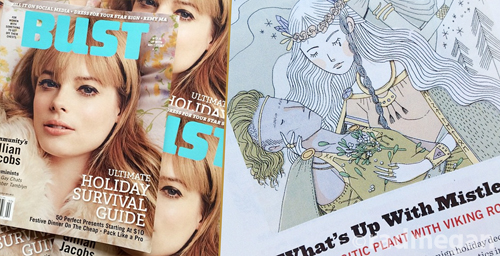 Hey BUST readers! The winter 2014 issue is out NOW and in it is an article by yours truly!
Check out my piece on the ubiquitous living garland known as mistletoe (page 22). In the article, I get to tell you about two of my favorite topics; plants and vikings!
Pick it up at your favorite bookstore or newsstand, subscribe here, or read it online!
Hope you all had a Merry Christmas!