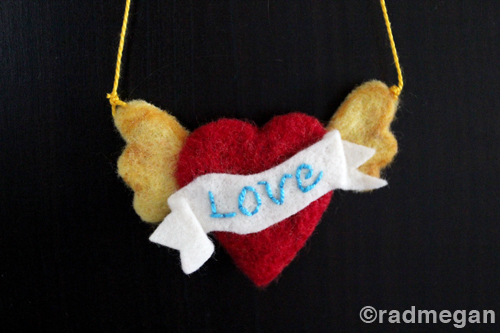 Yep! I'm a sucker for love! And also? I LOVE the look of a classic, winged heart & banner tattoo. Sure, I may be too fickle to have a REAL tattoo, but there was nothing to stop me from making these needle-felted tattoo inspired heart necklaces.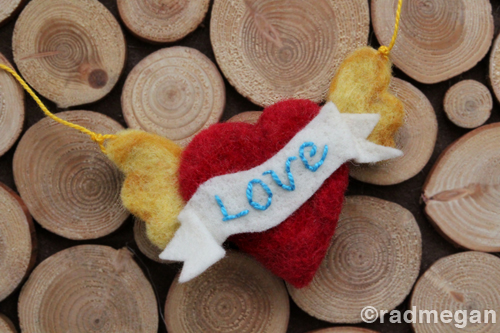 Each necklace is made of wool roving, wool felt and embroidery floss….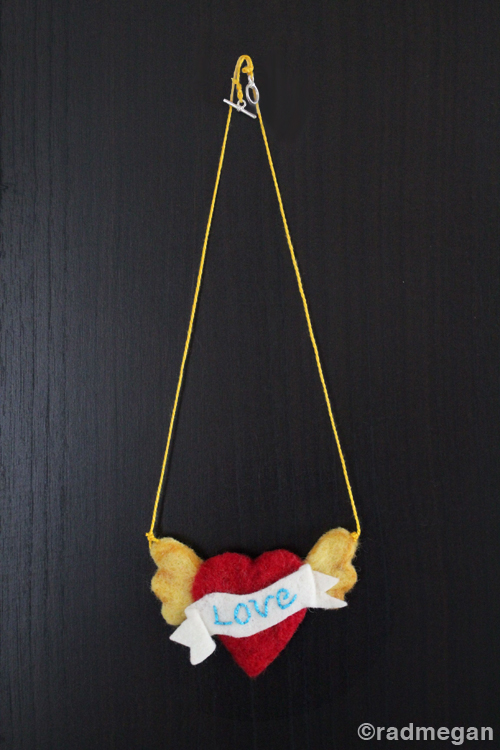 The embroidery floss chain measures almost 10 inches long- which looks great when paired with a bright red t-shirt!
I've made a handful of these pendants and decided to put them in

my etsy

shop! If you like the Love necklaces, they are waiting for you in

my shop

! If you would like me to customize your banner with the name of a loved one, send me a message!