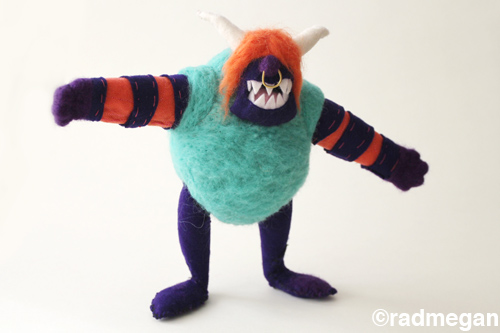 He's the rascal who hides your homework and steals your socks. 
He's also a character that a friend of mine asked me to make when he tried to buy one at the Disney store and found out there IS no Backson plushie on the market.
He's made of mostly wool roving and wool felt. I sewed, needle felted, pinched and prodded until he looked just like the real thing. (Except for the tail I realized (this morning) that I forgot to make his tail! Just when you thought a commission was over!