If you are a car-camper (someone who has ever slept in a camper van, motor home, or even the bed of a truck) you know the importance of finding a level place to park your vehicle when sleeping in the great outdoors.
From rolling into the person you are camping with, to all the blood in your body rushing to your head while you sleep, even the most gentle slope can really mess with your camping experience. We 

almost

 always go camping with a level. Last weekend, we forgot to bring ours.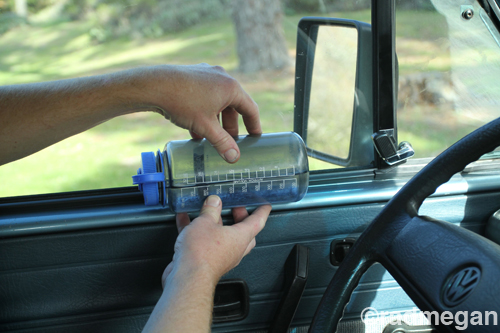 Instead of buying a level at the local hardware store, we improvised by using our 

Nalgene water bottle

.

 Since most reusable water bottles are marked to show the number of ounces it can hold, you can find a level parking spot by placing the bottle (partially filled with water) on the window or dashboard of your car. When the lines marked on the outside of the container match the water line, you have found a level spot.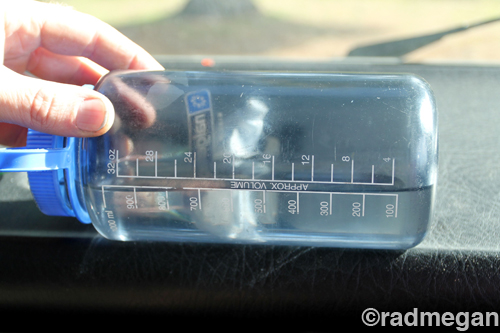 If your water bottle does not have markings on it, or if you have a reusable bottle that is not clear plastic, you can modify this makeshift level by using a disposable plastic bottle, and drawing a straight line down the side of it. It might be a small detail in the great scheme of things, but this is a quick tip that will make for a long and restful night's sleep! 
Happy camping friends! The weekend is upon us, what are your plans??