This weekend I celebrated my

34th birthday

. I wanted to share a few photos from the events that transpired. While there was not too much crafting, there was TONS of food, many friends, and my sweet, sweet family.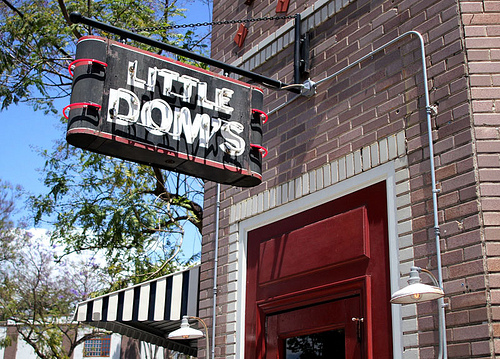 The day started out with breakfast at Little Dom's in Los Feliz with my husband, and two of my favorite friends. Based on their recommendation, I ordered the Breakfast Pizza with Mozzarella, Speck (smoked prosciutto) and two perfectly cooked eggs over-medium. It. Was. DIVINE. Divine I tells ya! My husband ordered a French toast souffle that came served in a cast-iron skillet, with Créme fraiche, whipped cream and maple syrup. Oh, so heavenly.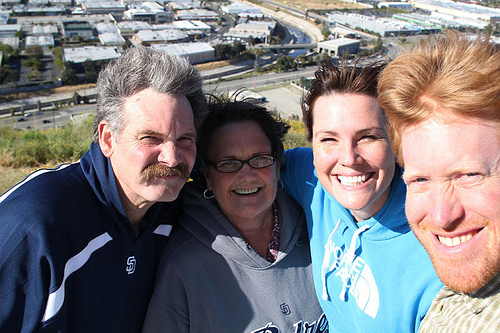 After breakfast, we said goodbye to our friends, and headed home to meet my parents for a hike on Baldwain Hills, a back-yard BBQ and my mother's homemade lemon-blueberry cake! It was such a nice visit- despite almost being blown off the mountain by the intense winds!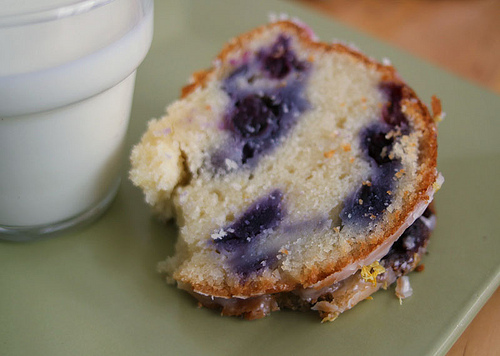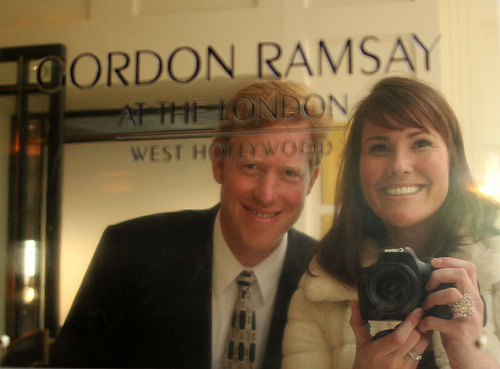 I wish I could give you a full play-by-play of every morsel we ate. It was mostly a blur of brilliant flavors, textures, smells, and colors. I loved everything I ate, but my favorite was the Foie Gras on a cherry toast with smoked vanilla ice cream.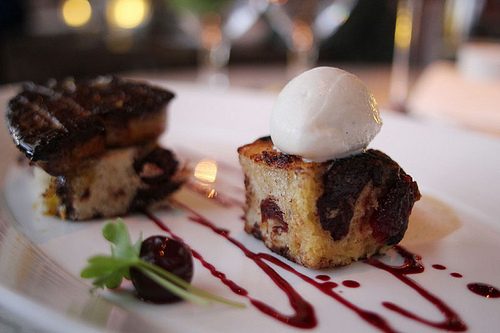 The Foie Gras was perfectly seared, smokey and rich. A bite of that with the tart sweetness of the cherries and the decadent smoked vanilla ice cream was like a first kiss. It was sweet, unexpected, and I never never wanted it to end. Each course was better than the last.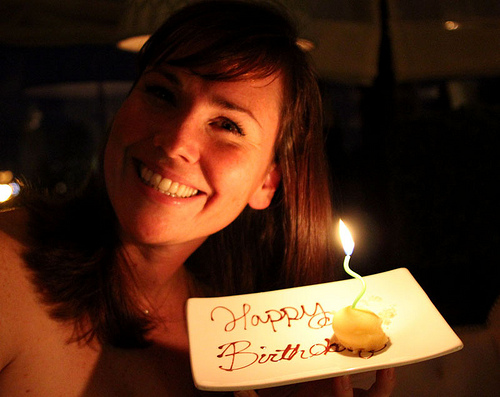 And at the end of the evening, amid our praline and hazelnut crunch, and chocolate tunnel, I was brought a single scoop of mango sorbet with a birthday greeting. The entire day was a blast. I made a wish, blew out the candle, and said a private thank you to everyone who has made me feel so loved this year, and on my birthday. Love love love you all!