In honor of this day, I needle-felted the Lorax atop some Truffula Trees. He speaks for the trees as they have no tongues. He needed a platform, so I gave him one.
(Note that the puffy wool will NOT be used to make a "
Thneed
" at a later date.)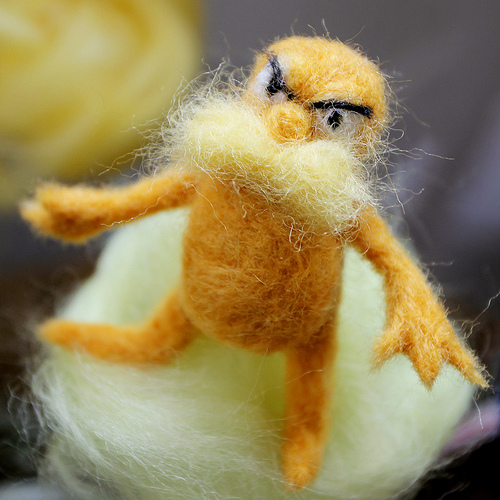 While my Lorax may look mean, he really is a softie. He just wants his beloved trees to grow tall and strong, and to wish his creator, Dr. Seuss the happiest of birthdays.
The Lorax has always been one of my favorite Sr. Seuss books (along with Horton Hears a Who!). What are your favorites? Share them in the comments! If you, or your kids are unfamiliar with the story of the Lorax, I would strongly encourage you to pick up a copy at the library, or start your own collection of Dr. Seuss classics here:
Happy birthday Dr. Seuss, 
Thank you for all of the childhood memories, lessons and inspiration!
xoxo
radmegan
** Update: This felted homage to Dr. Seuss' creation is now available in my

Etsy store!