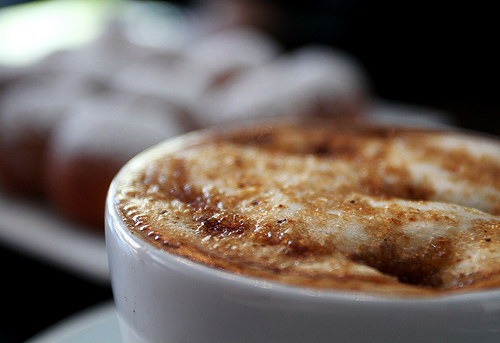 I recently went to Silver Lake California for an afternoon of coffee and donut holes at LAMILL Coffee Boutique. This is where coffee is made with care, knowledge and craft. Opened in 2008, this neighborhood fave serves up perfectly brewed beverages, and tasty bites in a beautiful interior. I sat amazed at the landscape wallpaper, crystal encrusted chandelier, and state of the art espresso bar as our server helpfully explained the differences in the daily drips.

We splurged with the Crème Brulee coffee which consisted of espresso and caramel served with milk, foam, and burnt sugar on top, and the Masala Chai Tea which was an Indian Assam tea blended with Masala curry spices, milk and sugar.


The house-made Brioche Doughnut Holes were sinfully delicious, at six for $3.50, or 12 for $6.50. The side of Madagascar vanilla cream is another fifty cents and worth so much more. The marriage of brioche donut holes and vanilla cream was simply perfect. Light, sweet, and creamy, each bite made us giggle and dance in our seats.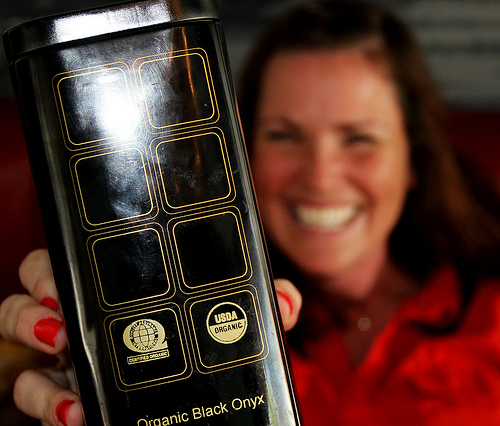 We left with happy bellies, and big smiles. On the way out, I picked up a pound of Organic Black Onyx for $16.50, which smells of deep dark chocolate, and is the kind of coffee I'd drink in front of a fireplace on a cold winter's night. Hurry up cold winter's night!