Earlier this spring I was introduced to a craft I had never heard of before, the diaper cake.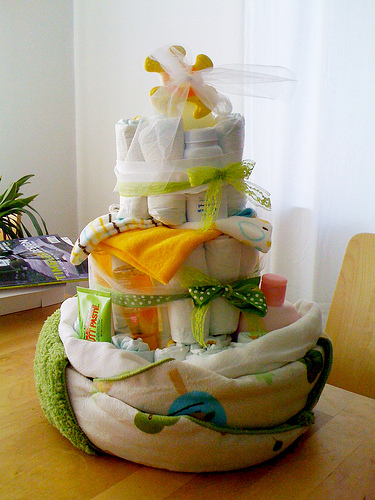 I've had several close friends who have become mothers in the last few years, but I still managed to miss this bizarre presentation of diapers, bottles, and something called "butt paste," until recently when one of my closest friends and my sister-in-law were both pregnant at the same time. Diaper cakes were crafted!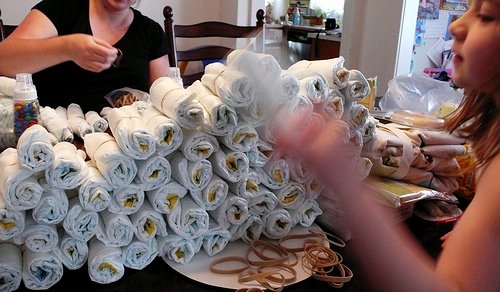 Conversely, I have as many female friends of a certain baby-making age, who have not yet, and who may never bear their own children. And that is fine. They are just as loving, just as loved, but they miss out on gifts in cake-form, and that is just wrong. So for these women, I present the PMS Cupcake.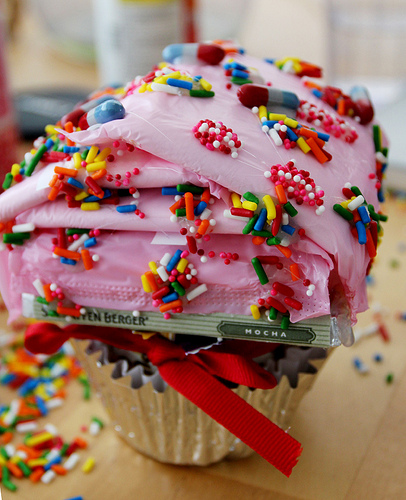 This cupcake includes items that a woman might find useful every month; tampons, pads, Tylenol, or Xanax – whatever you've got around the house, and chocolate. Lots of chocolate.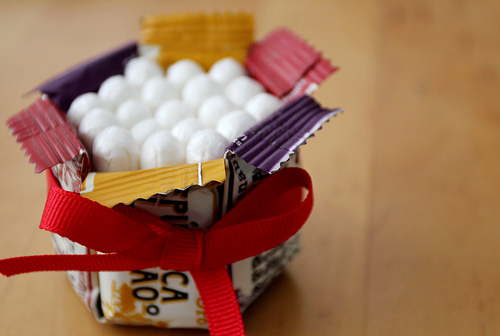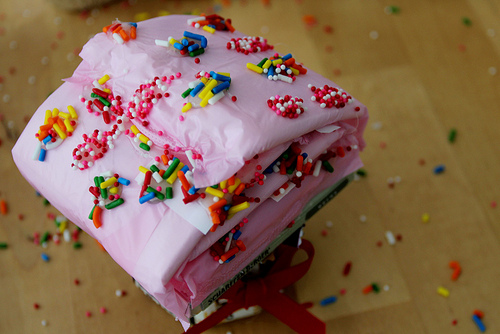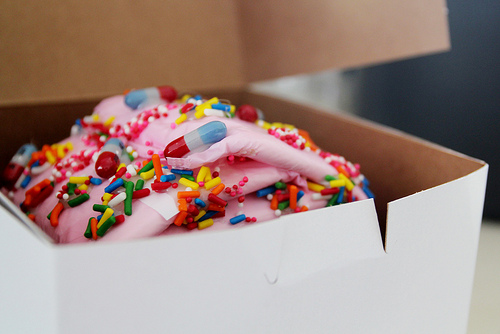 This was my very first PMS Cupcake (as you might have gathered), but I like it, and if you need one, let me know.