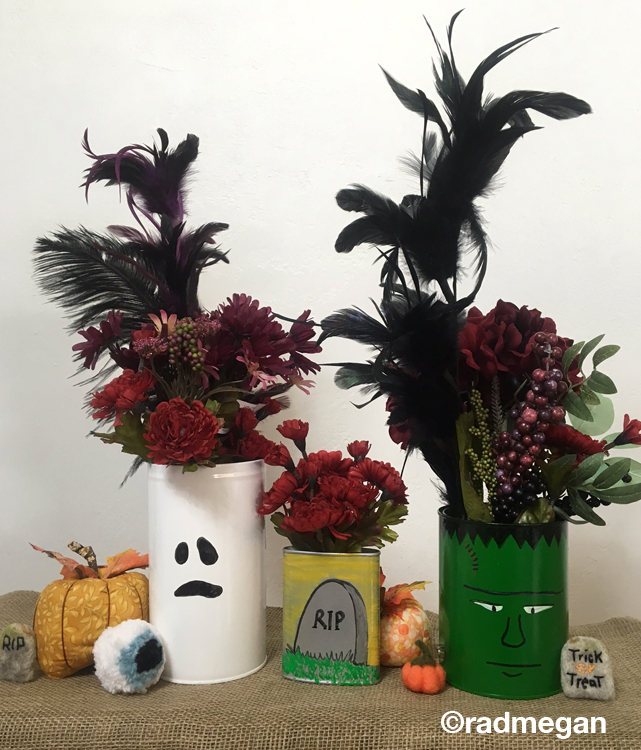 Is it the second week of September too early to decorate for Halloween? Not in our house. Especially when A.) Making Halloween decorations is as easy as painting some tins we already had lying around, and B.) Grandma had to go back home after a multi-day visit and we NEEDed Halloween decorations to pull us out of our gloomy funk.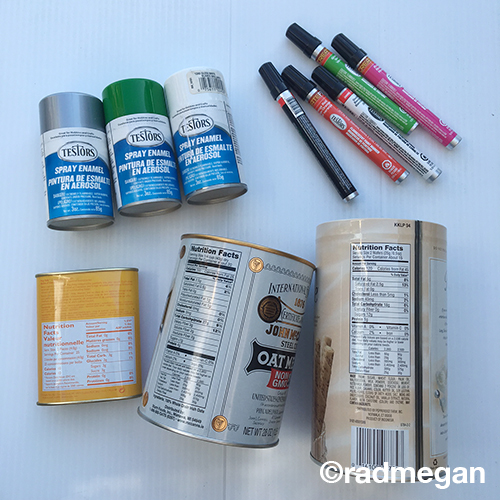 To make these spooooOOoooky centerpiece vases for Halloween, all you need is:
– A few tins (we used an old gum ball tin, steel-cut oats, and those long skinny cookies that appear on dessert tables around this time of year)
– Testors enamel spray paint in green, white and silver
– Something to spray paint your cans on (cardboard box, newspapers, etc.)
– Testors enamel paint pens in black, white and red
– Nuts and/or bolts, quick-dry permanent glue and masking tape (If making a Frankenstein's Monster like mine)
– Fake or real flowers
– About three days (to let the spray paint dry completely between applications)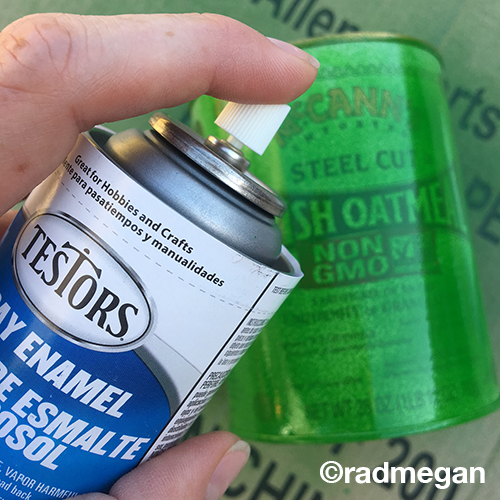 Take the tins and spray paint outside with your scrap cardboard. Spray your tins lightly and evenly and allow them to completely dry between applications.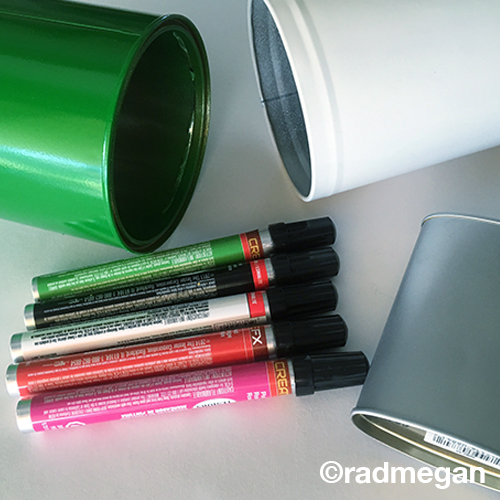 After two or three coats of paint have been applied and dried, gathers your enamel paint pens.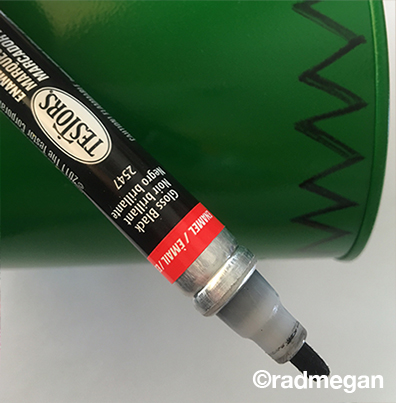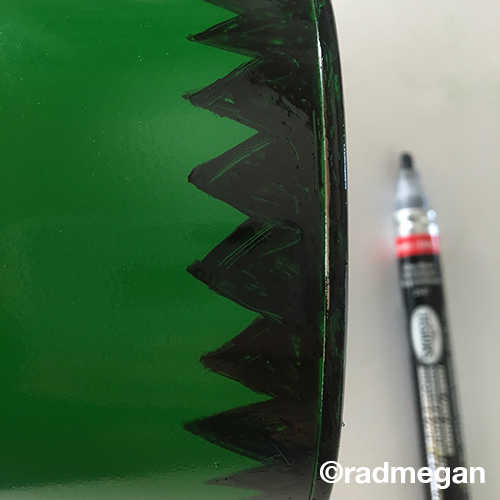 If making a Frankenstein's monster, use a black paint pen on a green can and draw a zig-zag around the top of the can. Then fill in the sig-zag so that it is solid black.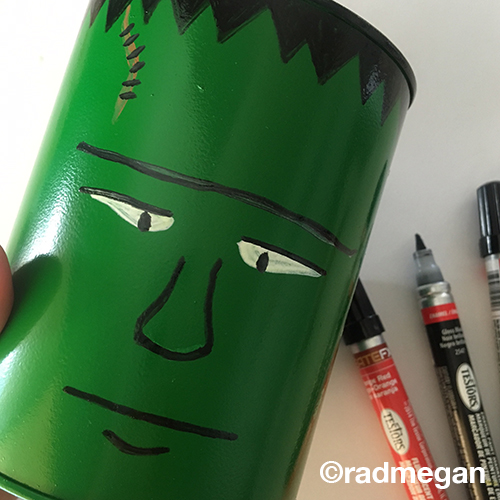 Add a simple monster face (use white and red pens to add scars and eyeballs for a bit of contrast.)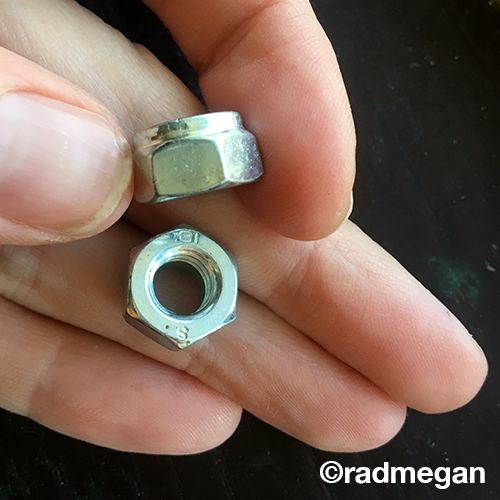 Glue bolts or nuts to the lower part of the monster's "neck" and use masking tape to hold the nuts in place as they dry.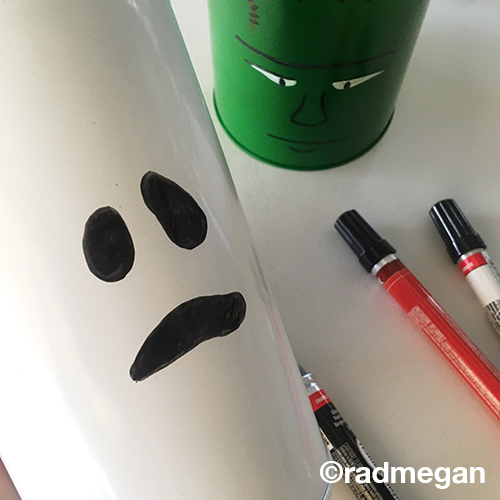 For a simple ghost face, all you will need is white spray paint and black paint pens! Two eyes and a mouth later, Boo! You are done!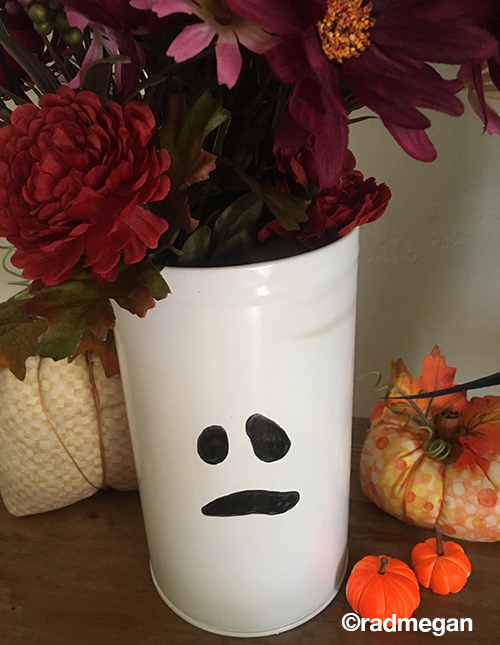 Assemble an arrangement of flowers, feathers, bones etc and fill your spook-tacular tins for devilish decor this Halloween season.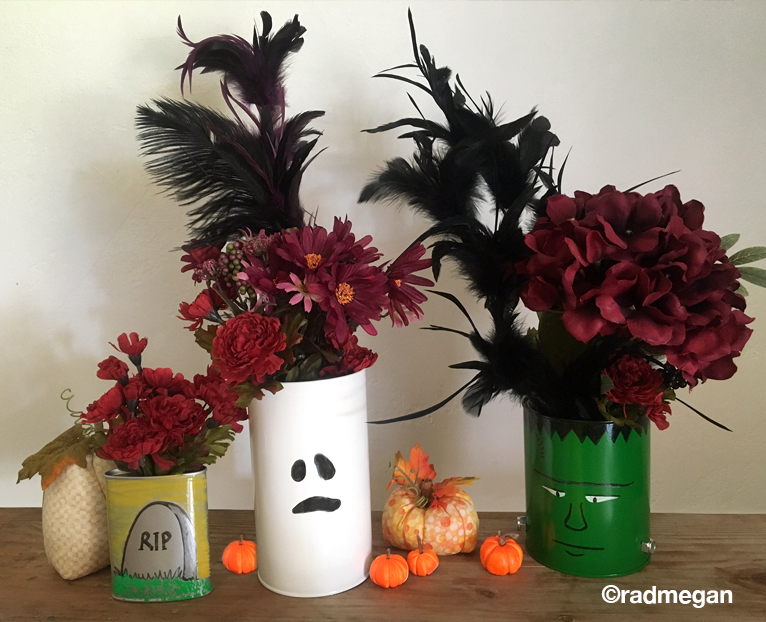 Thanks to Testors Enamel paint for the spray paint and paint pens they provided for this project! Happy Halloween, guys!