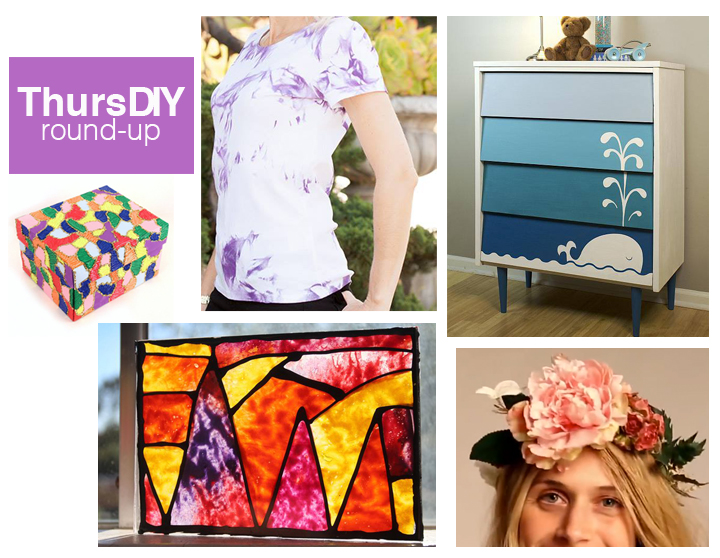 I'm so thankful for a few spare minutes of quiet tonight so that I can post this little ThursDIY round up of projects from a few folks who make magical projects!
This week, Cathy Attix makes a darling DIY Scrunch Tee. Get her tutorial here.
Pla Schnieder makes a whale of a dresser that will blow you away, here!
Mark Montano makes magical mosaic boxes on his Youtube channel, here!
Radmegan (hi there!) has a new eHow tutorial this week- it's a melted crayon faux stained glass project!
And because I'm hanging onto summer with a kung-fu grip, I wanted to include this floral crown tutorial I spotted over at StyleCaster. So pretty.