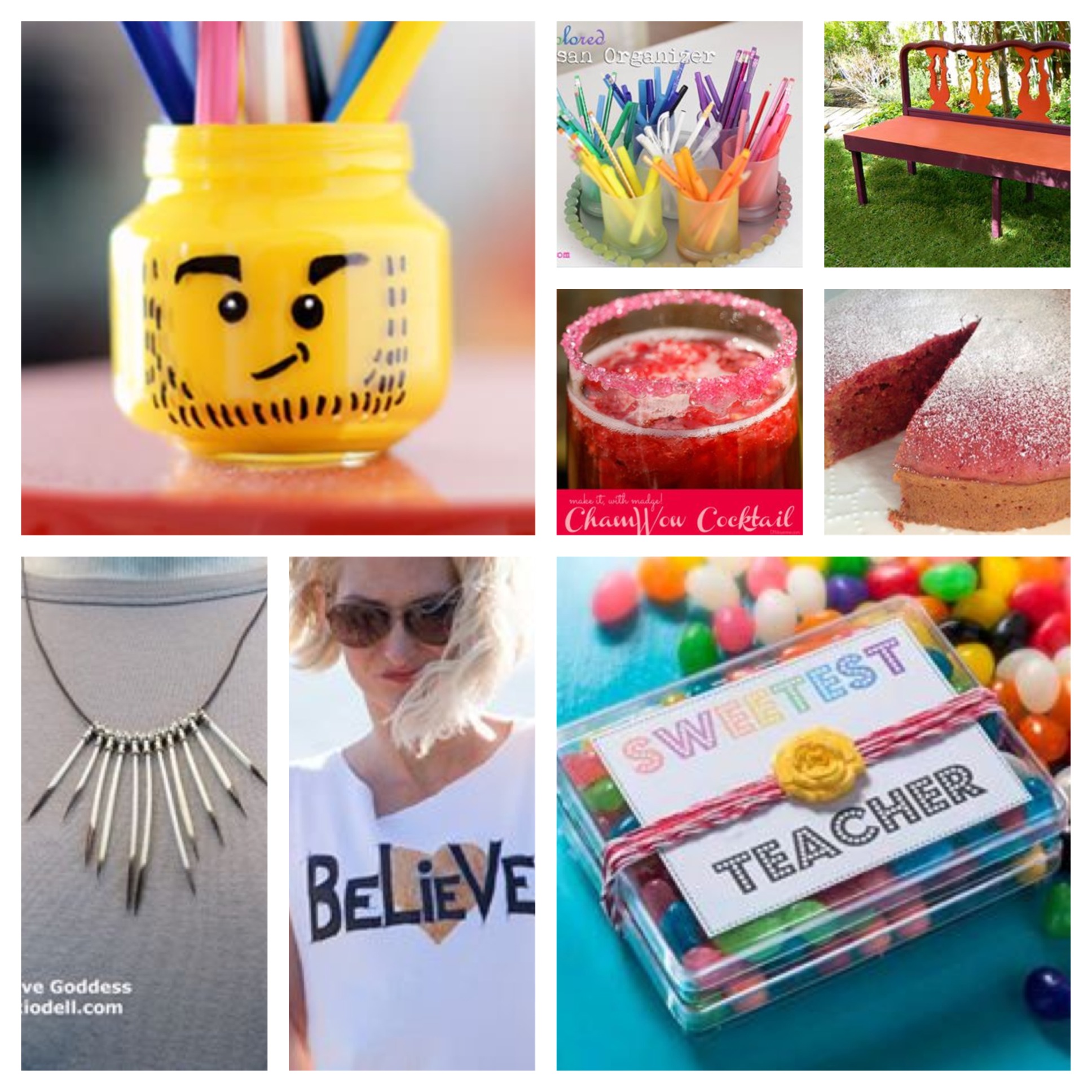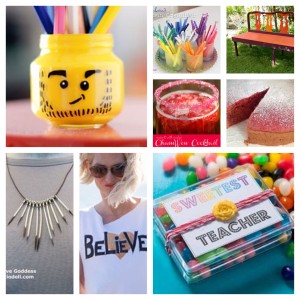 I don't know about you, but I could certainly use something positive, colorful and inspiring to get me through this week. Here's a round-up of some projects that I'm hoping will help add a little cheer to my week (and yours!)
Who can resist a DIY Lego head pencil holder? Who I ask you? Find the Handmade Charlotte tutorial here to make your own!
This Rainbow-Colored Lazy Susan Organizer from PLA is just what the doctor ordered for a daily dose of happy.
Mark Montano upcycles a headboard into a cozy looking garden bench, here.
Is it too early for Margot Potter's ChamWOW Champagne Cocktail?
Did you try my Beet Cake last week? You should. It's divine.
This Porcupine Quill Necklace is a must-make in my book. Love Vicki O'Dell's work!
Cathy Attix, I need this altered "Believe" shirt more than you know!
Someone in your life would totally love this box of appreciation from Cathie Fillian.