Oh friends. Taxes are due on Wednesday. Need a little something to stress-eat while you turn your house upside down looking for receipts? This beet cake is so moist and flavorful, but since it's made from beets, it's basically as healthy as eating salad, right? Work with me. Taxes are due.  


Here's what you need to make this incredible staple in our home:
1 1/2 C. brown sugar
1/2 Tsp. salt
2 Tsp. ground ginger
2 1/2 C. all-purpose flour
1 1/2 Tsp. baking powder
4 Eggs
1 C. vegetable oil
1 C. sour cream
2 C. grated, fresh beets (red or yellow work great!)
Powdered sugar for garnish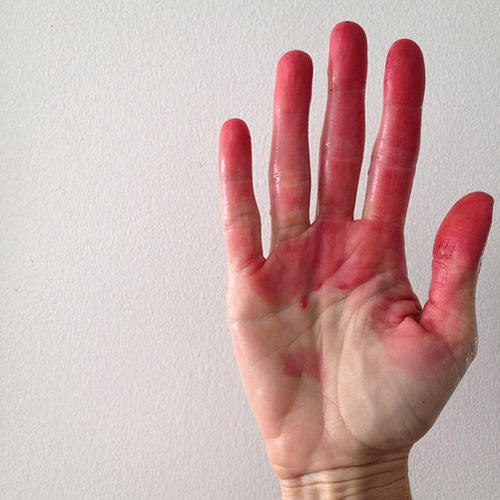 Pre-heat oven to 400 degrees. Put salt, sugar, ginger, flour and baking powder in a bowl and whisk together until well combined. Grate the washed and peeled beets into the flour mixture. In a separate bowl, whisk together the eggs, oil and sour cream. Then add that to the flour/beet mixture. Pour the batter into a greased loaf pan or 9 inch round cake pan. Bake for an hour-an hour and a half (until a toothpick comes out clean from the center of the cake.) Cool for 10 minutes, then dust with powdered sugar and enjoy! We make this recipe a LOT. It's one of my all-time favorite treats.