In case you missed last night's Craft Wars here are a few snapshots and screen grabs that were texted, tweeted and posted to facebook while Ashley and I watched our episode. I'm still floating on a fuchsia-colored cloud of happy.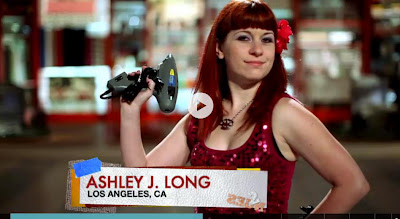 My fearless, crafty teammate,
Ashley
. You were simply
the best
.
For such a long, long day of building and crafting, the episode seemed to FLY by!
Power tools and sequins; just another day in the wood shop for me!
One of my high school friends texted me this photo. I'm sure my husband is familiar with this face of disbelief and concern and I can only imagine what fresh hell we were facing when I gave Ashley this look. "You want us to do what?"
Angela Daniels and Pattye Duffner were fierce competitors
! They were also super nice ladies who built an awesomely spooky ship. While 5 hours seems like loads of time to sneak a peek at what they were up to, we barely saw their completed project and it was a real treat to see the awesomeness of it on television.
I was trying not to scream while the judges deliberated. When they announced Ashley's name, I nearly tackled her to the ground. That would have been good television, right?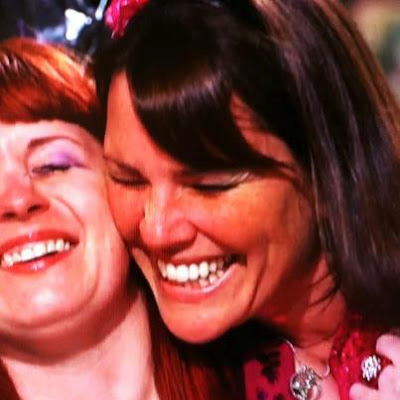 It was such an intense day. I liked Ashley a lot before we went on this show, but now I feel like we're bonded for life. Craft War vets. Soul mates in sequins.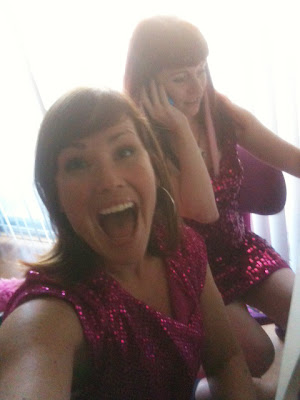 Even though we didn't watch the episode until the West coast feed, we were following along with the Twitter conversation during the East coast airing. Seeing people comment on your work and QUOTE you when you can't see or hear what's happening is no walk in the park. But as soon as the winner was announced our phones started beeping and ringing out of control and our gleeful squeals could no longer be contained. We won, ya'll!
FYI, I adored him even BEFORE he fought for us. Thank you again for your vote Stephen!
If you hurry, you might still have a
chance to win our Pop Craft Werewolf pillow!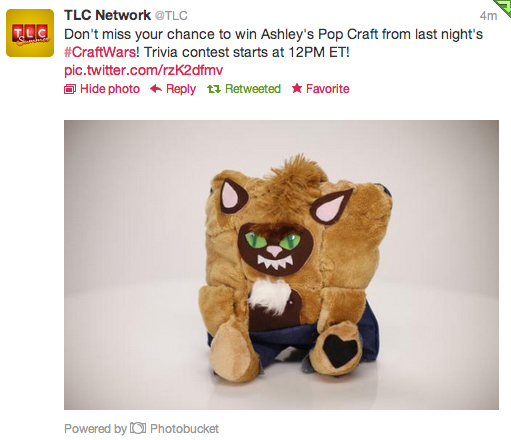 This experience was so magical. Big thank you to my girl Ashley, all the judges and producers of Craft Wars, and all of our friends and family who watched and cheered us on. It was truly a fantastic experience and I would do it again in a heartbeat!