Earlier this year, I talked about wanting to take on larger craft projects. I tend to naturally gravitate towards crafts that will take anywhere from an hour, to a couple of afternoons to complete, but I'd been really craving a long-term relationship with a project. Specifically, I wanted 2012 to be the year I made my own furniture, and learned to quilt.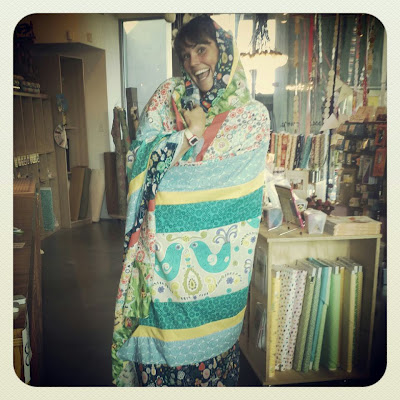 So when the very talented
Miss Make
offered up a quilting class to those of us who have taught at the (soon to be closed) Urban Craft Center, I pounced on the opportunity. 
I've met with Miss Make twice now, and I'm SO excited about the progress I've made with my very first quilt. I'm also SO much more appreciative of handmade quilts. My gosh these take forever!


Here are a few photos I've snapped along the way. For those of you taking notes, quilting involves:
Lots of ironing. I mean, LOTS.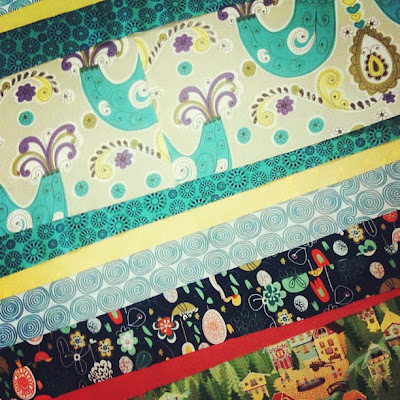 Standing on furniture, making threats to anyone who might be tempted to mess with your un-sewn pieces, and lots of showing off once you've stitched your top pieces together. (These step are optional- and also, once you have that top piece done, you are only a fraction of the way in- so don't get too excited… is what I've come to realize…)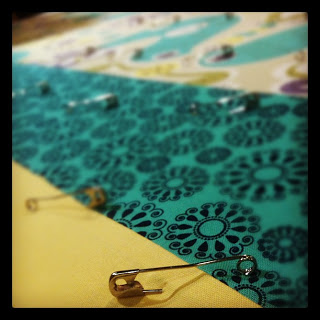 "All" I have left to do is the quilting. We'll see how that goes! 
I can't wait to share the finished quilt with you, and check one of my big crafting goals off the 2012 list! 
What new crafting skills have you learned this year? What's still left on your list?