I'm a bit of a craft-supply hoarder. What crafter isn't? And now that Ikea is carrying Marimekko-esq fabric at Ikea prices, I picked up a few bolts of various prints on my last visit and tucked them away in my fabric drawer (hoard hoard). On a recent trip to the Fabric District, I showed immense restraint by only making one (sushi-printed!) purchase. With my Ikea Vitaminer Rand, and my Robert Kaufman Co. Chopsticks Please I was ready to craft up a "Swedish Fish" pillow for a sushi-loving family in need of some extra comfort.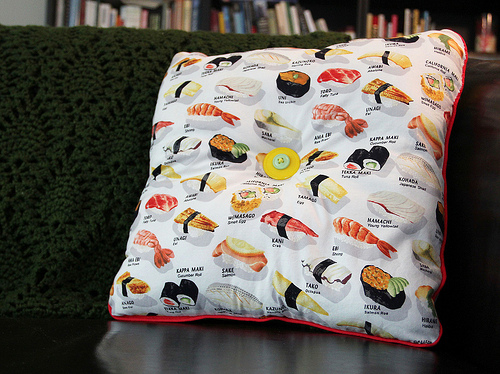 I'm not great at sewing. Specifically, I hate ironing and lack the basic patience to complete projects that take more than a week, but pillows are fast and cute, and therefore a sewing project I accept with gusto.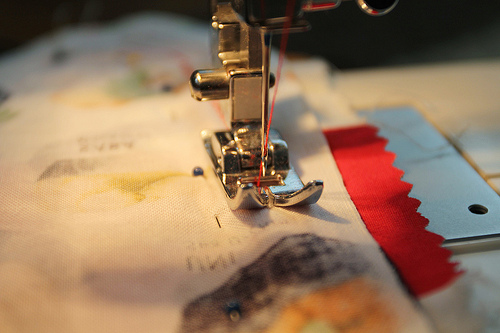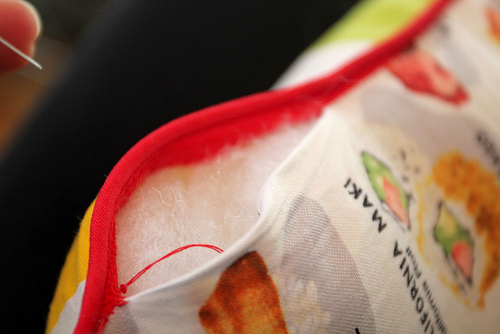 For this particular pillow, I used some piping for a little extra detail, and added a button accent on the front and back.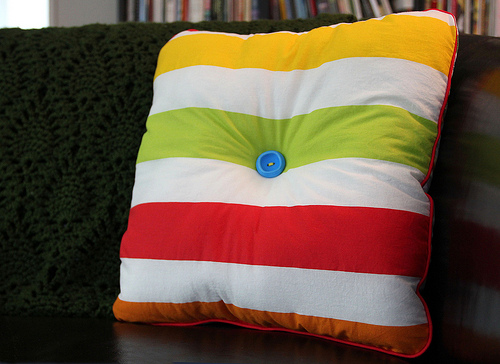 I mailed it off yesterday and hope it brings a little cheer to a friend's dad who could use some. Thinking of you guys!