My husband and I recently looked in the mirror and gasped! "We're getting old." We both maintain a pretty active lifestyle, but could certainly stand to drop a few pounds. Unfortunately, we both LOVE sweets. So after I whipped up a batch of

sesame seed candy

, I thought about how to add a little more "health" to this tasty snack.
I wanted to add more protein, iron, and grain in the snack; make it a mini meal for when we're both on the go and need some energy. Here's what I used this time around:
3 tablespoons packed light brown sugar
Dry skillet and small sauce pan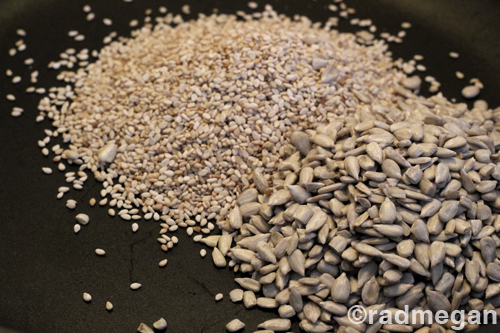 I toasted my sesame seeds as per my candy recipe (in a hot, dry skillet on the stove), and added in the sunflower seeds for good measure.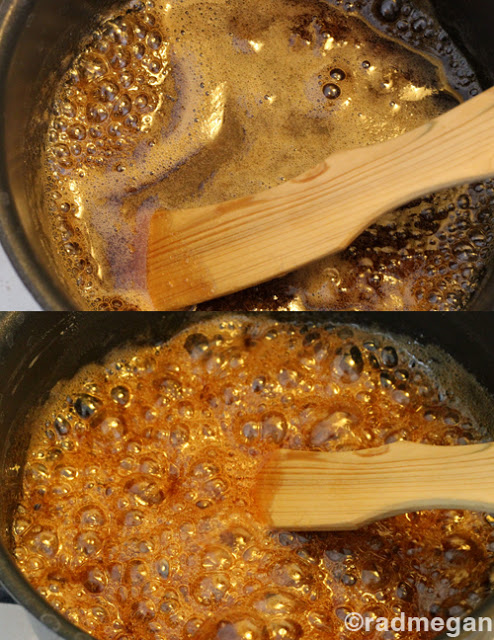 Once the seeds were toasted, I cooked the honey and brown sugar together in a small saucepan until it bubbled. I added the rest of the nuts and seeds (including the ones I'd toasted on the stove top) to the sugary goo, and gave everything a good mix.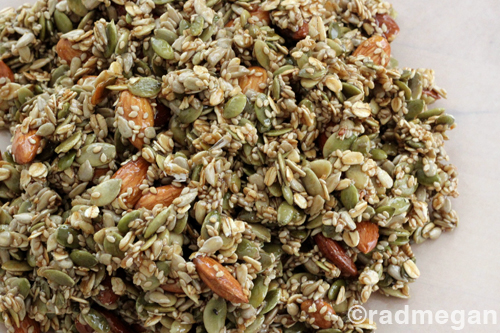 Then I poured the contents out onto my oiled wax paper, covered it with a second piece of oiled wax paper and rolled it down to about a half inch thick.
I molded it into a rectangle, and sliced it up before it could completely harden.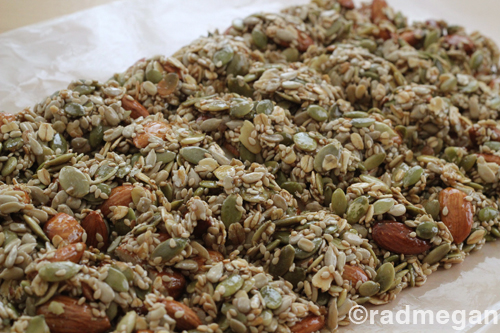 It might look like a pile of bird food, but it's really tasty, filling and pretty darn healthy!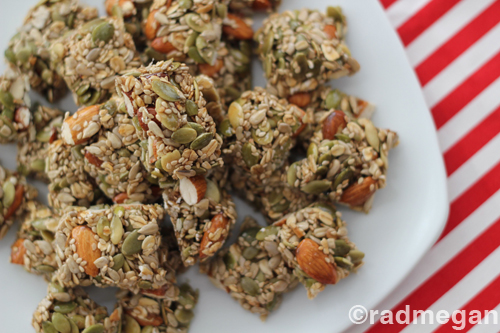 Being "old" might not be so bad if it means discovering new ways to hide tasty foods in already tasty foods!