Yesterday's T.V.

excitemen

t

was all-consuming, but I wanted to share a few photos from this weekend's Holiday Craft Fair in Santa Monica. I had lots of fun, met loads of new friends and re-connected with a few crafty peeps that I adore.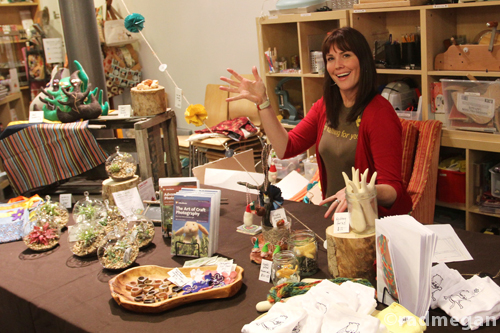 My table was a hodgepodge of radmegan-made goodies:

Craft Photography DVDs

, freshly-sanded

knitting fork

s

, gardening aprons, glass globe terrariums, needle-felted ornaments, hand-turned rings and on and on!
My plan is to get a few of these goodies up on

etsy

this week. That's the PLAN anyway!
There was a good turn-out in the shop/craft vendor area, which was great except when I wanted to shop in my friends' booths!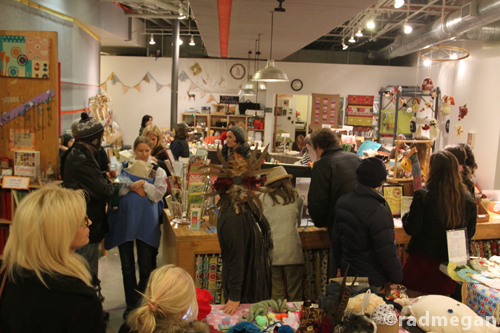 I always love meeting people at craft shows; it's so nice to have that face-to-face experience with people. And for my money, there are few things better than that moment when you see someone scan your table and really connect with a particular item you've made. Whether they buy it, or just want to chat you up about it, making something that sparks an interest or idea in someone else, is pretty darn magical.