I got home late last night from a weekend Christmas celebration with my family. In only two days and some change, they managed to re-build my fractured and frazzled soul just by being the supportive, funny and creative lot they are. 
On Christmas eve, we had our usual crew of friends and family over for some good-natured games and grub before visiting the church I was raised in for a beautiful midnight mass.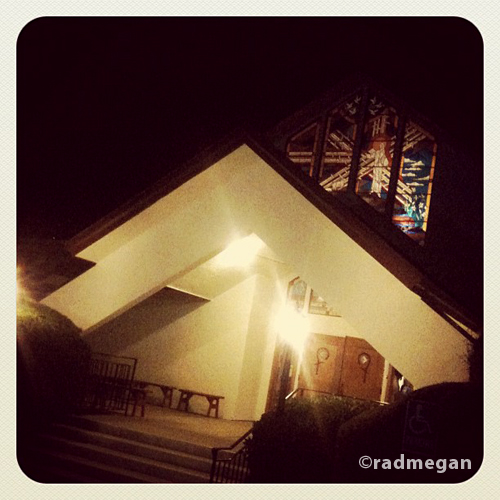 On Christmas morning, my mom
prepared a FEAST of assorted breakfast meats, 
Æbleskivers
, fruit, eggs, "breakfast slush" AND her incredible sticky buns. I'll be making those for you very soon! After breakfast, mom, husband and I went through some old crafting books, found my 7th grade wood-burning kit, made quick work of the new knitting nancy my husband made for me, and we also cooked up a batch of fresh tortillas (photos coming up in a separate post!)
We cooked together, crafted, chatted, wandered around the garden, saw a little bit of the city and just enjoyed each other's company.
It was especially difficult for me to say goodbye this year. Even though we only live about three hours away from each other, I don't see my parents and sister as often as I'd like to.
And that's a real shame, because my parents and sister are some of the best people I know. 
Thanks for everything this year mom, dad and sis.