Yes. I did paint a wishbone with glitter, frame it, and place it prominently on my desk. Right now, I need all the luck in the world, and a glitter-encrusted rabbit's foot is not an option, nor are 4-leaf clovers. I can never find those things.
As you may know, I've had to cut back on my blogging because I'm working on a BIG project right now. What better way to share exciting news, than with a crazy, glitter-based craft?
Basically, the long and short of it is that a publishing company based in Europe noticed this very blog, and asked if I would be interested in recording a video-based book on how to shoot quality photos of handmade crafts. I know, I know, it sounds a little bit "Nigerian Banker," but it's not… it's actually legit. I leave for Europe at the end of May. I still cannot believe it.
First of all, let me say this, when I was initially asked to do this project, I had some SERIOUS doubts. I mean, I love photography, but surely there are more talented photographers, and crafters out there. I mean, obviously there are. As the weeks have progressed, I've had to stop second-guessing myself (which is as natural as breathing for me), and just accept that sometimes, things happen that are fantastic, and sometimes things happen that are super crappy. Maybe this opportunity is the universe saying, "Hey, sorry about last year, I know that was really dark for you." Whatever the case may be, my videos will be recorded and wrapped up in early June, and hopefully available for sale later this year!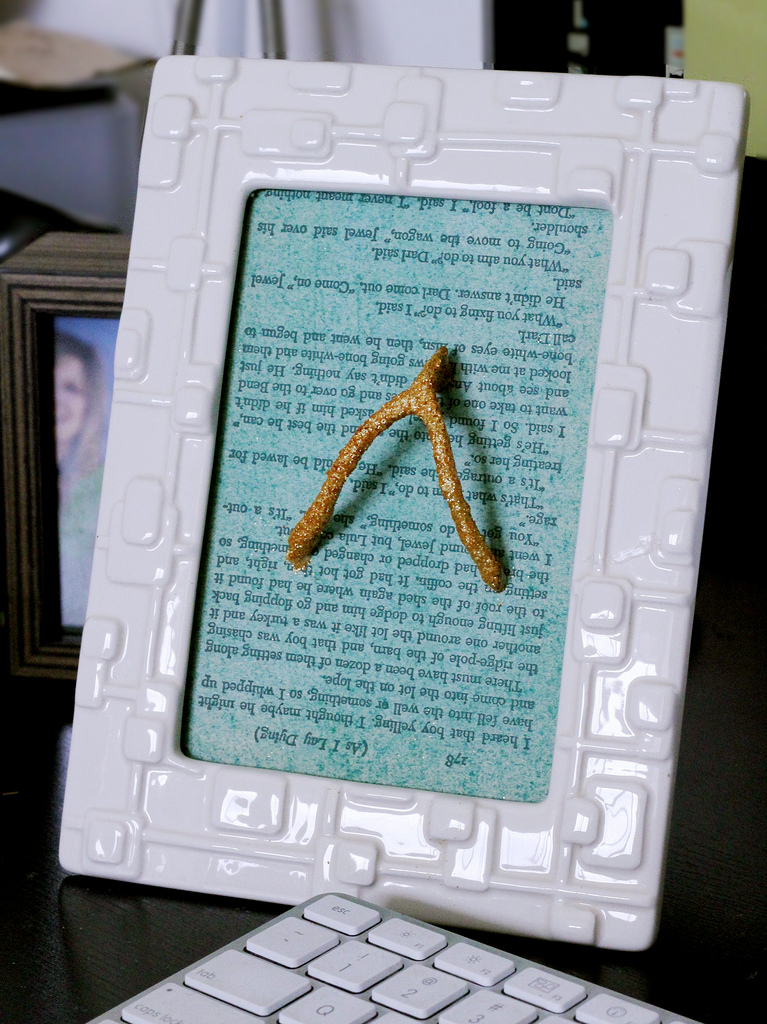 Since I'll be in Europe, I *am* planning on traveling for fun, after my recording. Dearest readers, it's been oh so long since I've been to Europe (not since 1998!!) If you have any tips for me, places you love, locations I absolutely MUST visit, I am ALL ears! I am hoping to visit Austria, England, Norway and Iceland… but those locations are not yet firm. I will most certainly be on a tight budget. As always, I would encourage, and beg you to leave suggestions in the comments below. If you have some super secret amazing thing that I NEED to see in Norway or Iceland, and you want to email it to me, please do! megan at radmegan dot com. So, that's the news. I'm going to have 2 video books published about craft-photography. I'm stunned, thrilled, terrified, and in need of lots and lots of luck.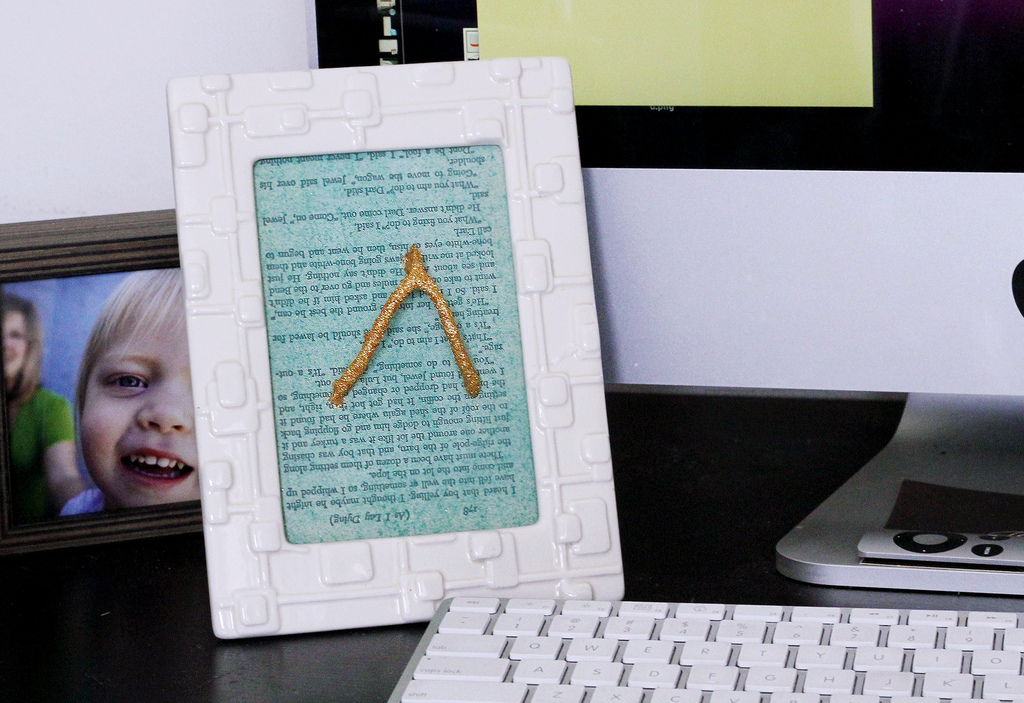 If you too are in need of some luck, and want to coat a wishbone in glitter (I'm not saying this will make you lucky, but it might remind you that you already are lucky), I recommend making sure your bone is TOTALLY clean. I washed mine several times, and then left it out in the sun for several months. I also recommend using Mod Podge as your adhesive. I had originally intended on using liquid gold leaf; thinking that my little scrap of chicken bone would suddenly look as though it was made of solid gold. This was not the case. It ended up looking more like a dirty bone… which was not at ALL what I was going for. Queue the gold glitter which masks a variety of imperfections one tiny, sparkly fleck at a time. Maybe I should look into a glittery outfit for my on-camera recording?
Wish me luck… I'll need it.