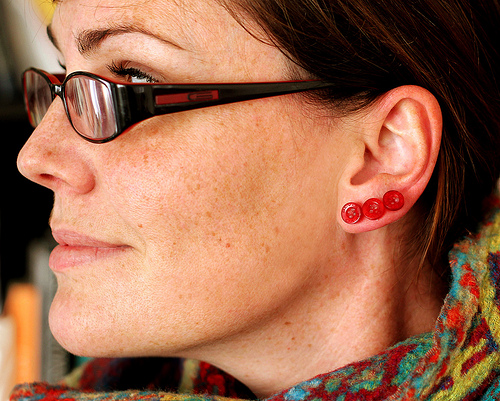 November 16th is National Button Day, and while some people may choose to watch Coraline, play a game of button, button, whose got the button or do absolutely nothing at all to celebrate, I decided a quick craft was in order.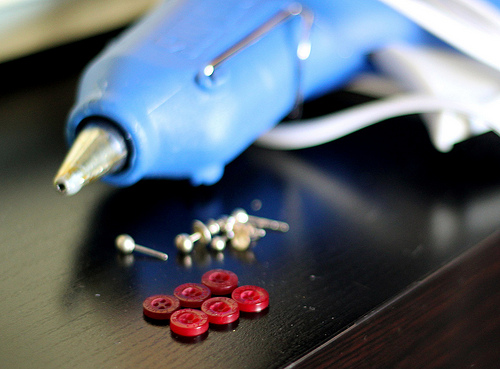 I have a box full of mismatched and semi-broken stud earrings. I found six identical red buttons and glued one right on top of each of the mismatched earrings. Now, I have three pair red button earrings that look super cute in a multi-pierced lobe. If I happen to find the original mate to one of my new button earrings, the hot glue is easy to remove. 



Happy button crafting!