I'm currently obsessed with learning Norwegian via the app, Duolingo. Some of the sentence examples have caught my attention and I've begin illustrating them. This helps me lock the lessons in my brain forever, and simply entertains me.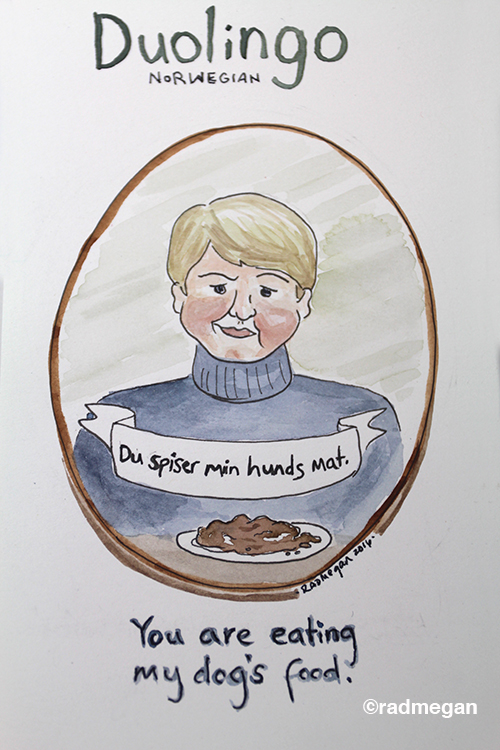 Here's one of the first sentences to catch my eye: "Du spider min hands mat." Or, "You are eating my dog's food."
I'm on my 60th consecutive day of language lessons and look forward to more.
Stand by for more illustrations.