I created this tutorial for the now defunct magazine, Kids Craft 123, last February. I loved this project so much, and have been getting so many requests for the tutorial, that I thought I'd share the steps with you here for a last minute Valentine's Day craft with kids!
Hope you enjoy!
Supplies:

Yarn in white, brown, red (pink, light brown, etc. optional)
Pom-Pom makers in large and small sizes
Scissors
Plastic yarn needle
From drawing a picture, to giving a big hug, there are many ways to tell someone you love them. Baking cupcakes can be a sweet gesture, but if your kids are not able to use the oven yet, making pom-pom cupcakes is a great alternative!

The Basics:
Select two colors of yarn. One will be the "frosting" and one will be the "cake." White yarn is perfect for vanilla, brown for chocolate, pink for strawberry, etc. Reserve a ball of red yarn for your cherry on top.
Wrap half of a large pom-pom maker with one color yarn and close that side. Wrap the other half with another color yarn and close the pom-pom maker.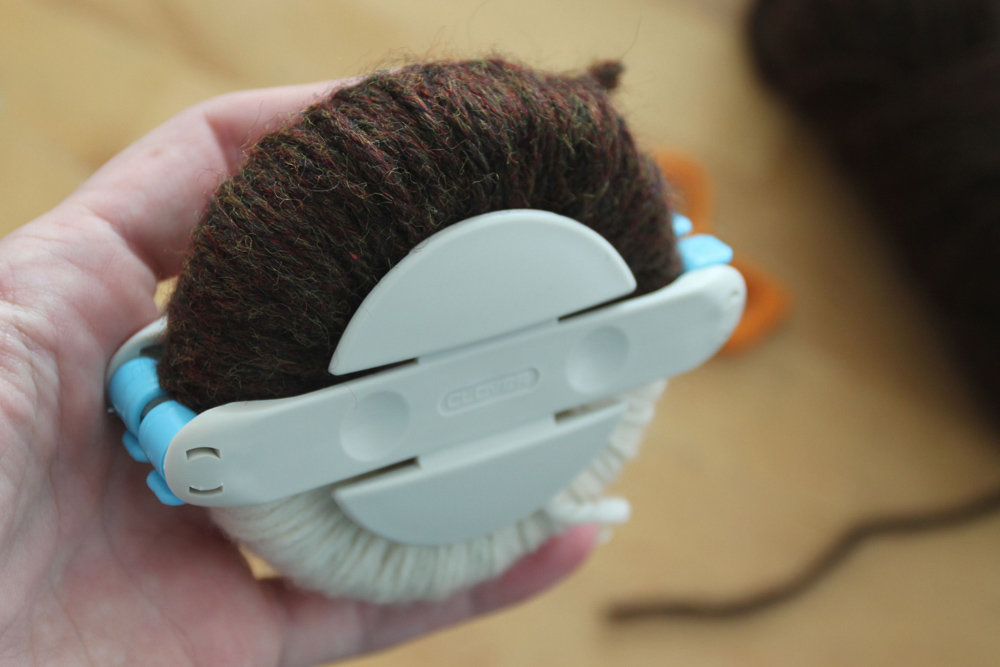 Use your scissors to cut the yarn along the gutter of the pom-pom maker.
Cut a length of yarn and wrap it around the gutter of the pom-pom maker where you just snipped. Knot the yarn a few times to ensure a solid pom-pom. Carefully remove the plastic pom-pom maker to expose your two-toned pom-pom.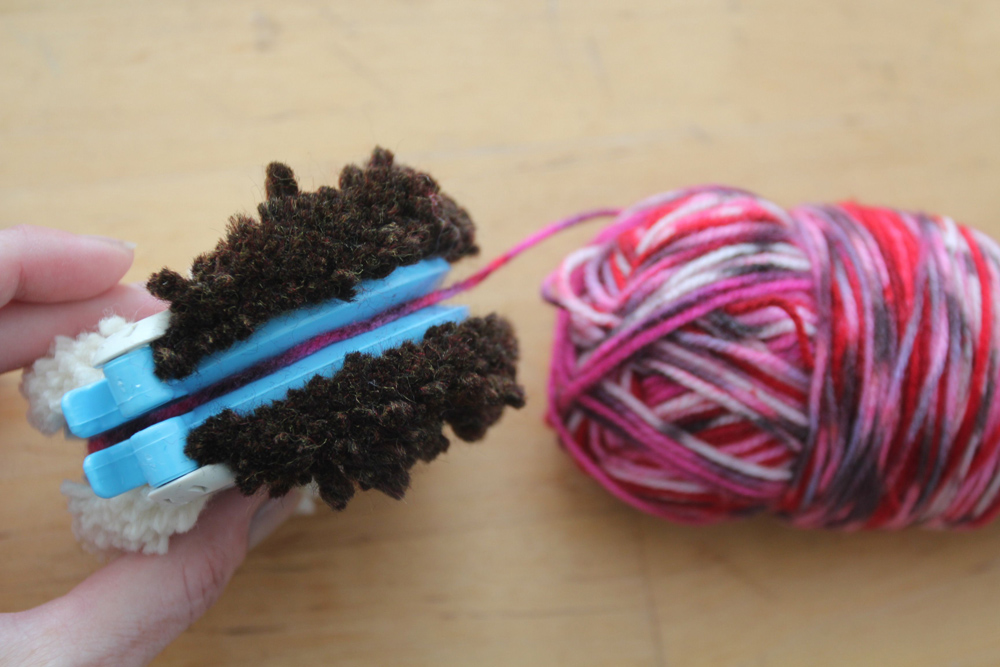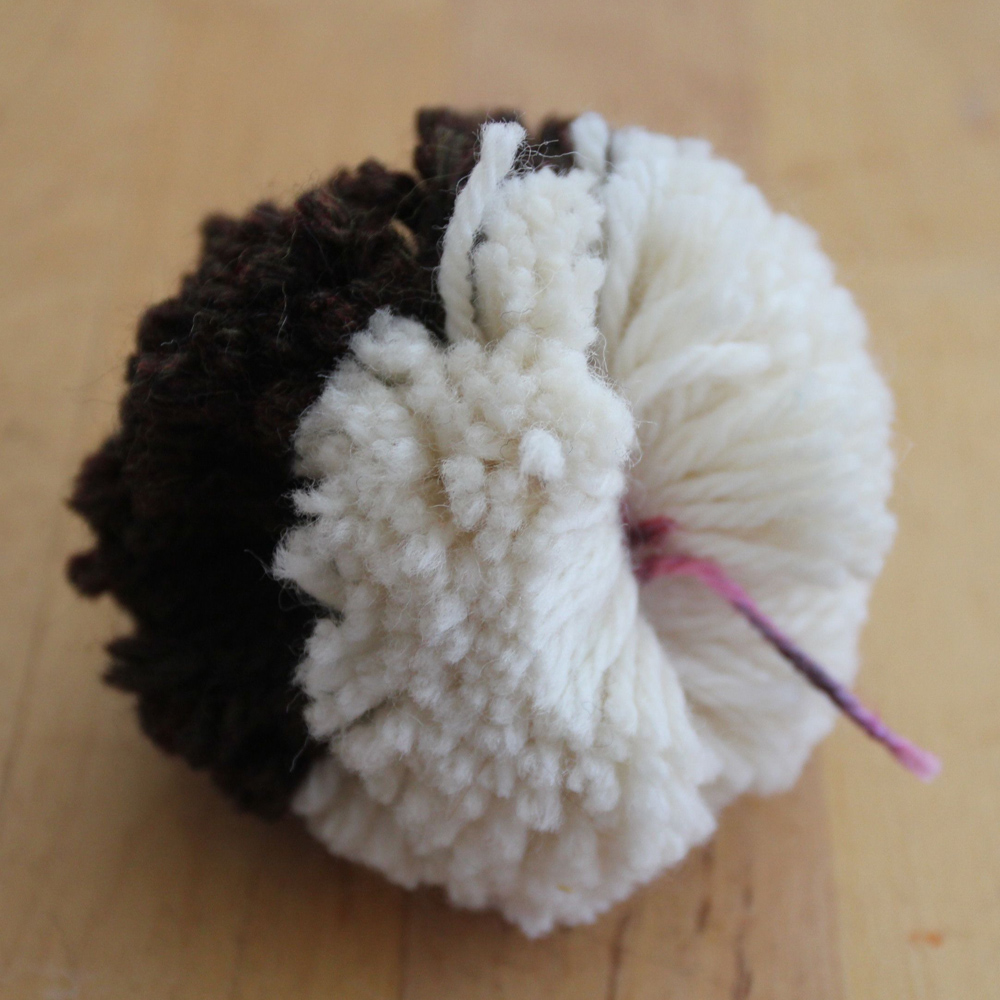 Decide which side of your pom-pom will be the top of your cupcake (the frosting) and which will be the bottom (the cake.)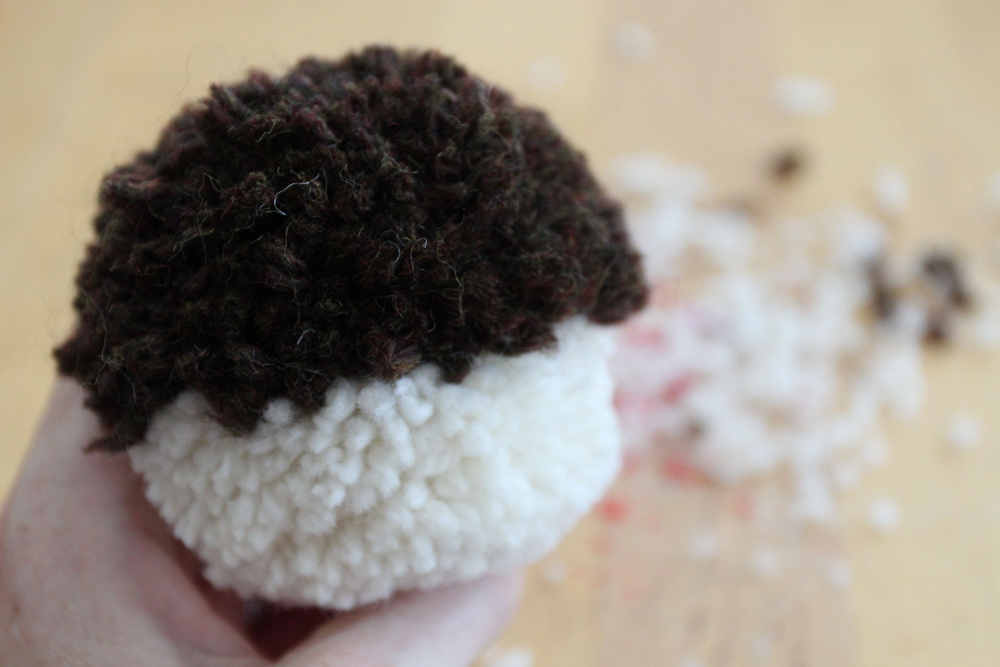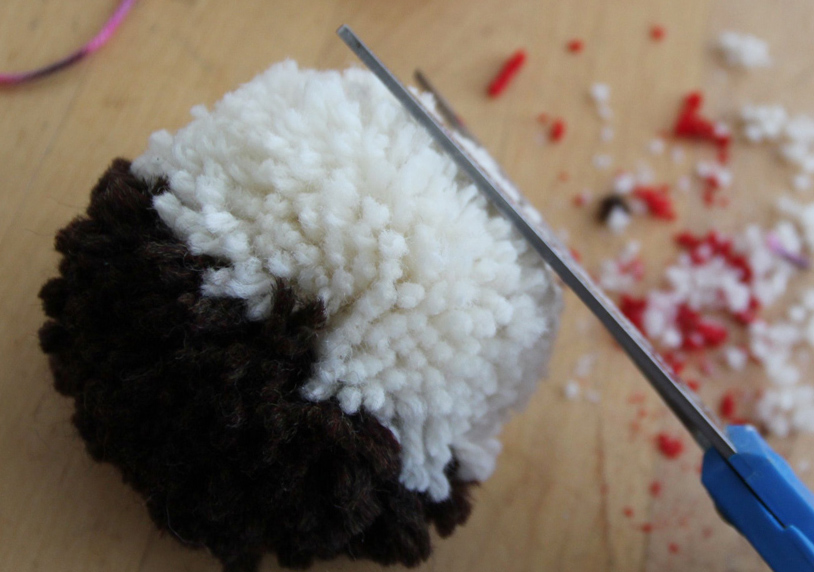 With your scissors, trim the bottom of the pom-pom so that it has a flat bottom. Then start trimming the sides so that they are a bit smaller than the top of the pom-pom. That will give the top of the pom-pom ball more of a "frosting" look.
To make your cherry on top of the cupcake, use your smallest pom-pom maker and wrap both sides in red yarn. Repeat the rest of the pom-pom steps as you did to make your cupcake.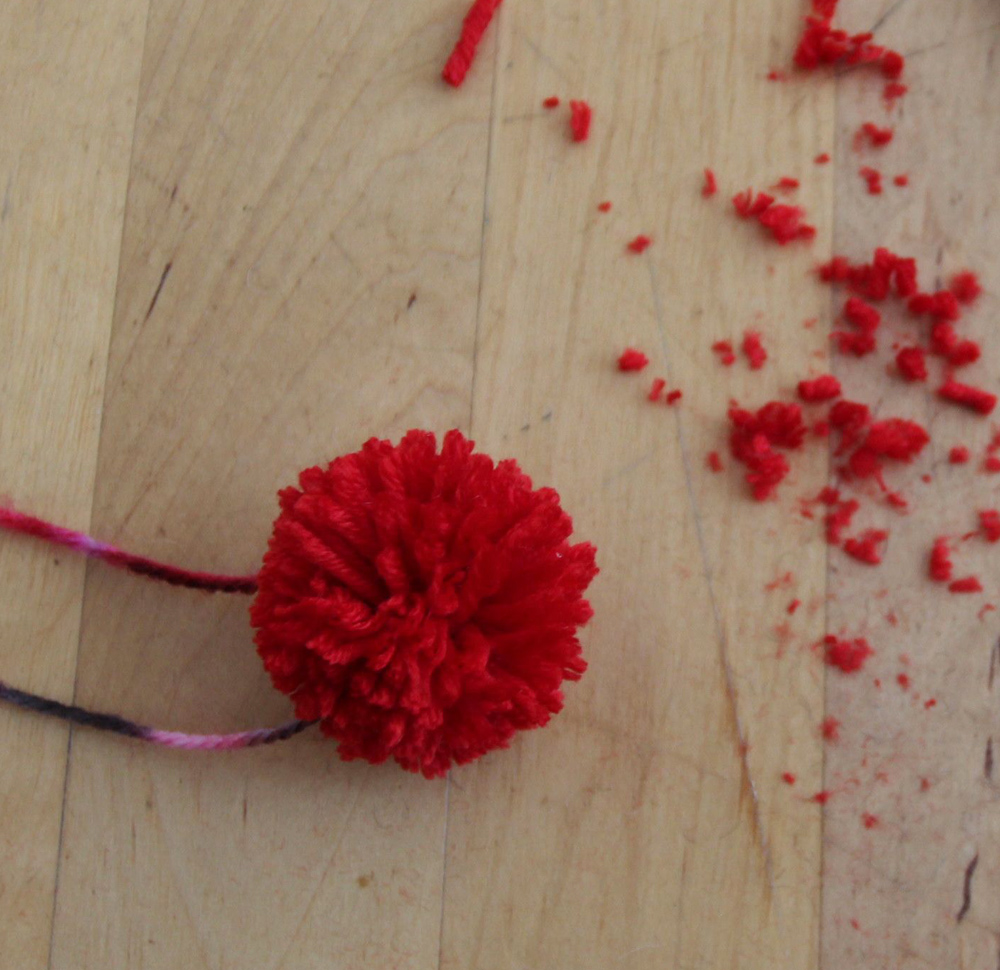 Once you remove the pom-pom from the maker, trim it with your scissors so that it is a perfect ball. Thread the plastic yarn needle with brown yarn and run it through the red pom-pom. Knot the ends of the yarn together and trim the excess.
Thread the plastic yarn needle with another length of yarn and run it down through the cherry, through the top of the pom-pom and out the bottom of the pom-pom. Knot the thread and trim the excess. Fluff up your cupcake pom-pom and trim any stray yarn bits. Then just try to remember not to eat the cupcake!
Happy Valentine's Day Pom Pom Cupcake-Making!