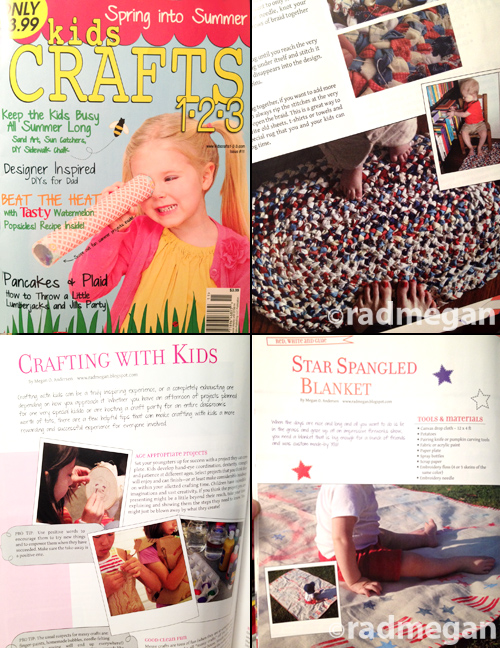 Hey gang! I'm all over the current issue of Kids Crafts 123! If you love America, crafts and/or kids, you should for sure pick up an issue. The summer 2014 issue includes my braided rag rug project which is super soft & cozy for tiny baby toes (yes, that is Lars making his magazine debut!), a fun-to-make and fun-to-use potato stamped blanket for fireworks (or more baby toes)-watching, and an article full of tips and secrets for successful Crafting with Kids!
In addition to my pieces, you will La-la-la-LOVE the watermelon popsicle recipe by Hayley Crouse and the Lumberjack party that Jennifer Perkins shares- ADORABLE!
This magazine is only $3.99. Ridiculous! Get yours at Barnes & Noble, Michaels, or online, yo!