If you've got little ones who need some fun indoor activities while you peel potatoes and bake pie crusts for Thanksgiving, I'd like to suggest that those little hands get busy making paper food. There are SO many fun tutorials online for a variety of ages. I'm partial to the popcorn bag turkey and paper towel leek, but they are all pretty fantastic- especially (I imagine) when grouped together on a dining table on Thanksgiving. 
None of these are my projects, by the way. Just tutorials I really like. Check the links below for the details on how to create your own paper leek, Indian corn, popcorn bag turkey, pumpkin and pumpkin pie!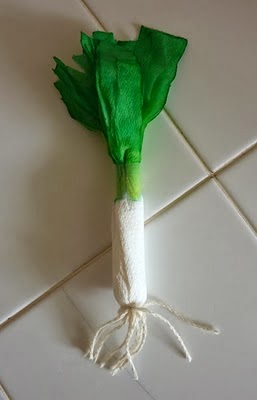 Any if you know of anymore fun paper food tutorials, please leave a link in the comments. I'd love to see those too!