Since I posted my at-home sugar scrub recipe last week, I've had several friends ask me what I use when I want an at-home facial mask. Typically, I turn to Burt's Bees Pore-Refining Mask. I was looking for a traditional green mask like the kind on old TV shows, where women walked around in curlers, red lipstick and housecoats. I take that little jar of powdery french clay with me when I travel, I use it when my skin is acting like a teenager, and I love walking around the house painted up like the Hulk. The only thing I don't love about the green clay mask is that it's not always easy to find.


Knowing that there HAD to be a cheap and easy at-home alternative to the Burt's variety, I began the search. And what I found couldn't be easier, or cheaper. Prepare yourself for the easiest at-home mask EVER. (And WAY too many pictures of my face.) 
Step 1. Clean your face, remove your make-up. 
Step 2. Crack one egg. Separate, and retain the egg white only.
Step 3. Apply liberally to the face! And stand over the sink while doing this. Wet egg white likes to drip.
Step 4. Let the egg white dry completely. (If you are like me, you may resemble your grandma during this stage. So many cracks and wrinkles appear as the mask dries. Do not be alarmed.)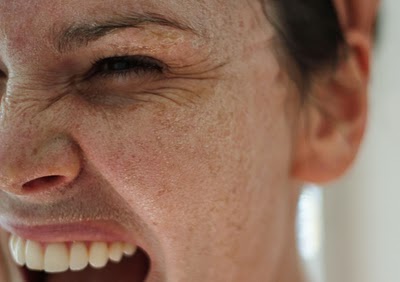 Optional Step 5. Like cracking the sugar crust on a 

crème brulée

, I love the sound and feeling of cracking a mask on my face once it's dry. Sitting still without being able to smile for that long is almost too much to ask of me!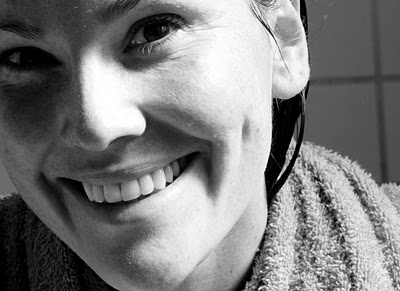 Step 6. Wash the egg off your face with warm water. It feels goooooood, and makes your skin feel tight and look young(er). 
I liked the egg white mask, and do recommend it. I'll continue the search for other at-home masks that more closely resemble the smell and tingle of my beloved green clay mask though. If you haven't tried egg whites, do it! And if you want to compare to Burt's, I'd encourage that too. I have a stock-pile of this stuff because I love it so… Hope you enjoy these facial mask options!